Here is an awesome Android App, which has been designed especially for the people with singing talents in them. MicDroid is a nifty Android app, which actually is a voice recorder app with some advance features.
It has a minimalistic interface, which comes with a large button to start the recording.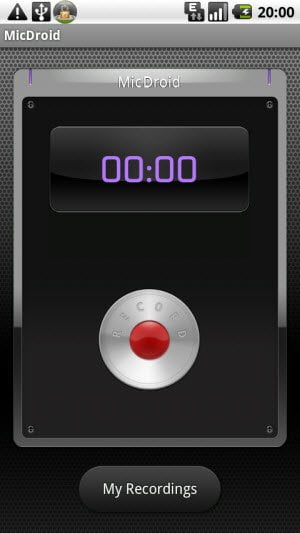 Later when you stop the recording by pressing the same button again, it starts the pitch correction automatically.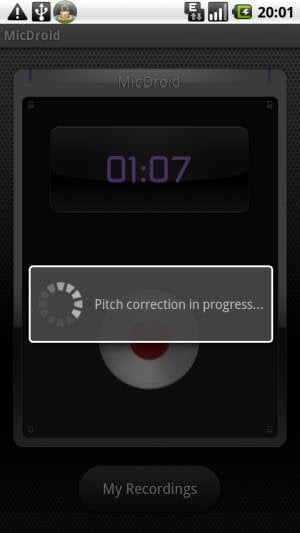 Once the process is complete, you can get name the recording and save the .wav file.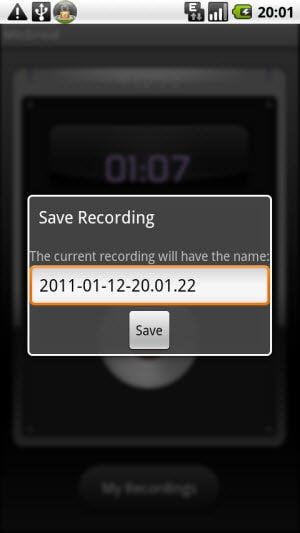 Also it gives you options to easily set this as your ringtone, share it via email, etc.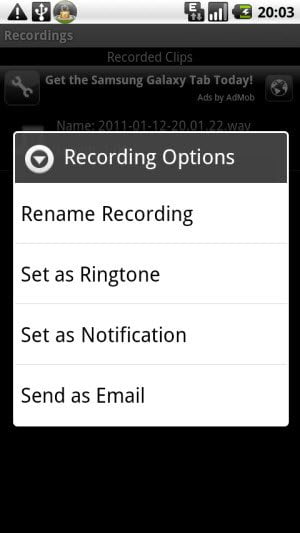 So, if you have that singing talent, this is a great app for you, go ahead and get it on your Android Device immediately. Search for 'MicDroid' in the market.