Screenshot of Blackberry mobiles with BBScreenShooter and BBScreenStream 
As mentioned by BBGeeks these software will help you to get screenshots of your Blackberry mobile. It needs OS greater than version 4. Check out the step by step description for details. This is helpful when you are interested in creating a demo of an existing application to show to friends/clients, or you simply need to take a quick screen grab of an error to forward to tech support.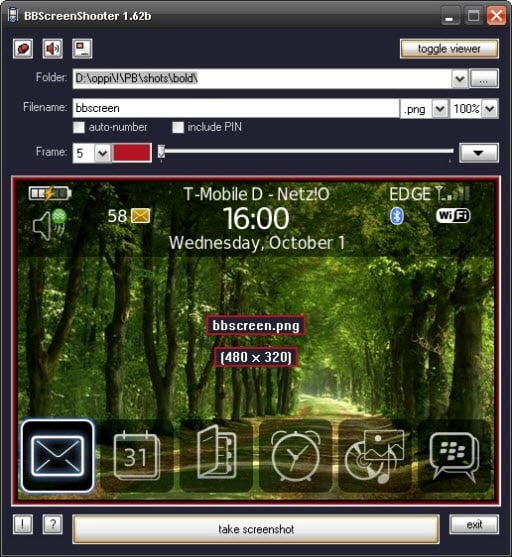 More ways to capture scrrenshot of Blackberry mobile
#1  You can also use  Java Loader Commander utility from here . After you had connected to your  BlackBerry device to your computer , navigate to the screen that you want to save as an image.
#2 You can use a direct screen capture by downlading the application at  and then use screen capture button on right click.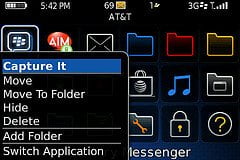 Screenshot of Windows Mobile PC or Smart Phone 
This software lets you capcture a screenshot of your windows mobile pc or smart phone with a predefined hardware key. The software gets installed on your phone and saves the photograph into my documents.
Screenshot of iPhone
This is built in utility in iPhone, with the iPhone 2.0 software installed just  hold down the Home button and press the Lock button and your screen will flash. Now you will have an image of your phone's screen gets saved to your Camera Roll's images. Read more
Screenshot of Sony Ericsson Phone
Display Reader connect to a Sony ericsson phone via  USB port. Its a stand alone application and should also support java phones. The display size is same as the phone connected . Check out Nirmal's post where he has connected W700i and the screen size was 176 X 220 or just check out this forum thread for details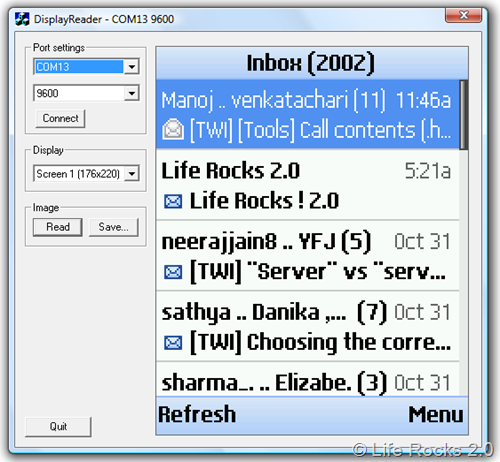 Screenshots for Nokia S60 Phones
This software named as Screenshots itself is perfect if you have a Nokia S60 Phone. This includes both 1st , 2nd and 3rd generation of S60.  You will need to use the camera button on your phone to take the snapshot. Download Screenshots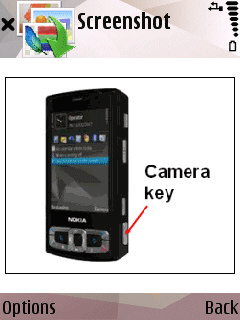 If you want more on Nokia phones, make sure you check out Mosh Nokia
Screenshot for Android Phones
It is possible to take screenshot of an Android phone using the Android SDK. Altaf used DDMS (Dalvik Debug Monitor Service)  which is available in the installed SDK to take the screen shot. Check out his explanation on this here

So which software do you use to take screenshot of your mobile device ? DO you have any suggestions and recommendations ? Share with us in comments.