Seems like as date of Google Drive is getting closer Microsoft is adding new features to Skydrive more often. Today Skydrive Team announced few major changes for Skydrive which many users will welcome.
First Skydrive  now supports ODF or Open Document Format, which is one of the popular file format used by many Open Source Office Suits and Online services like Google Docs. So this straight forward means that you can now export Google Docs to Skydrive and still view it.
Second, If you have connected your twitter account with your Live account, you can now directly share files from the web interface to Twitter using the Share feature with option to give edit power to twitter users or view only users. This is interesting because instead of adding users, now you can set one permission for all.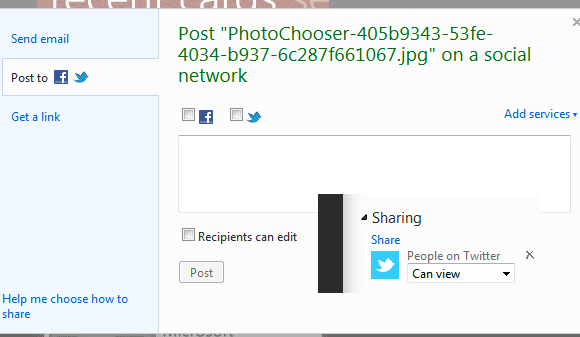 Third feature that has rolled in is higher upload limit, when you use the browser to upload files. This limit is increased to whooping 300 MB now which is a big welcome because of absence of a proper client for Windows Desktop.
The last feature, which is implemented in this update, is new Short URL, SDRV.MS which will be used for images shared on twitter. This is just awesome because most of the users never liked the Skydrive Long URL which not only used to take more space and but also used to look very ugly. So next time when you share files on twitter from Skydrive, it will be something like sdrv.ms/XXXXX.
If you want to know how many users are accessing your SkyDrive short links, Just add a + to the end of the URL. You will be surprised here that the actual URL shortener is bit.ly here which makes this plus thing possible.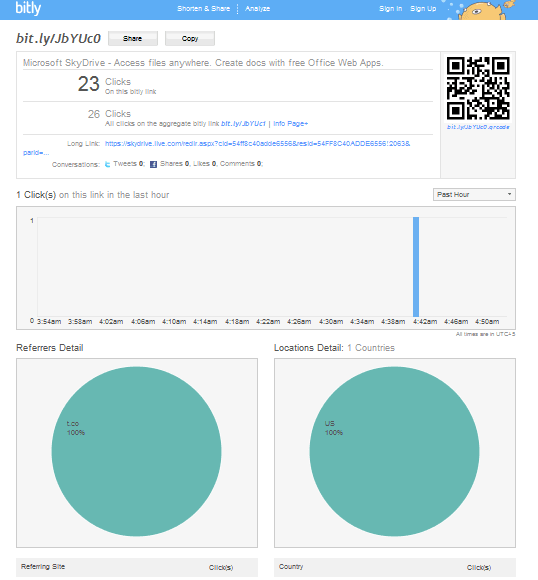 If you are using Windows Phone, you will see this new short URL, when you tweet a picture. However you will not see this particular short URL appearing in all the clients of Skydrive e.g. Skydrive iOS and Windows Phone apps, until the next update.
Skydrive team also said that there are some major improvement that is coming, over which many have eyes set on but it keeps me wondering what major change can be. If you ask me, the major change for Skydrive will be to introduce a Dropbox Like Client for Windows but only time can tell, what team has to offer us. We will be keeping a close watch on this and will keep you posted.