Now you know to send captured to multiple documents and types of image formats which can be used with SnagIt. Let's have some fun! This post will talk about extracting wallpaper, Icons from images, and some cool SnagIt Accessories, which you should download.
SnagIt Tips and Tricks: Capturing Wallpaper, Extracting EXE Icons and Accessories
You have wallpaper on your desktop, but you have no idea where to look for it? Moreover, you download cool software which has imposing ICON. You want it, but How? Here are 3 tips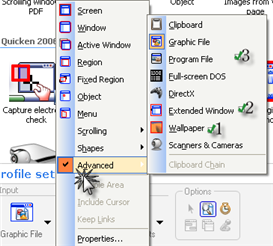 Under profile settings, Look for Input.
Click on it, and you will lot of option, Click on Advanced
You will see many options that you can use to take images from the clipboard or Dos Prompt and others.
Use the Wallpaper Option ( 1 ) and then click on the Camera icon ( Capture )
You will see your wallpaper available in SnagIt editor.
To extract the Icons, Select Program Files (3), and the same will happen again.
You can even use the extended window option (2 ) to capture a runtime preview of a window. This way, you will able to change the size ( Check the image below) dynamically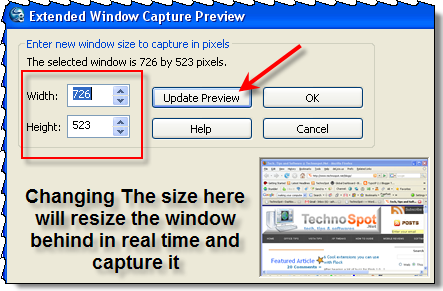 Recommended Download: SnagIt Accessories
Visit the SnagIt official Accessories page to get exciting tools like Stamps ( Number or Keyboard), Profiles Firefox extensions. I would recommend getting these so you would be able to use them as we go through this series. And it's Absolutely Free, and it won't take more than a minute to download or install it.