Many a times it is required to have a screenshot sent to multiple places than just in the editor.  Lets say you have created a Profile which resizes the picture and adds curve shape to it. Now done that you would  like to send it to your Boss via email,  get it printed, save to a folder and so on.  SnagIt allows you to capture screen shots and manipulate before you save it as a final output .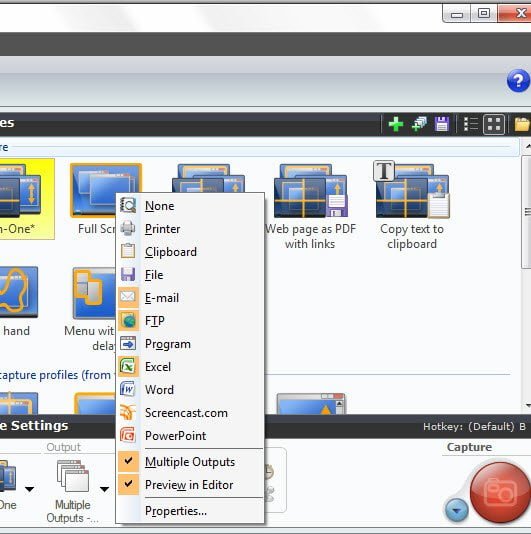 How to send captured images to Multiple outputs
Open you SnagIt tool
Under profile settings , look for output. Click on it
You should be able to see Multiple Output Menu, Check it.
Now again click on Output and select Word and Excel options one by one. They will be highlighted after selection
Now capture a screen shot
This will now open the snagit editor where you can modify the screenshot.
Once you are done, select Finish Profile and select option like Word and Excel.
This will add the screenshot to the program accordingly.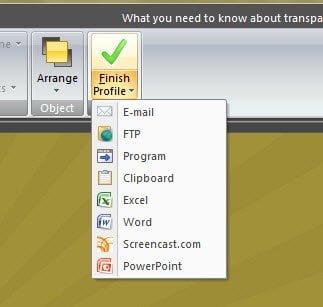 Now if you want to send it directly to Word or Excel or any other program without seeing a preview, use the red button and deselect preview option when you configure Multiple Options Menu. This will then directly send the output.
Video Demo: