If you are lazy to login to your Yahoo Messenger on your Desktop but want to sneak peek which of your friends are online here is a quick way to do it.
Go to Yahoo.com and signing
Next go to Yahoo Home. This will be specific to your country. For India it is http://in.yahoo.com
Now on left hand site there is a vertical menu bar ( Yahoo Suites ). Look for Yahoo Messenger icon, just don't click it.
Now mouse hover it and it will pop-up an option which says "Open QuickView". Click this.

A window will open on the same page which will load your yahoo messenger and will display all your online contacts.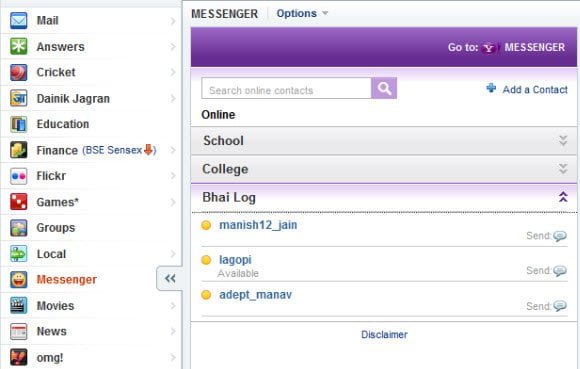 This way you can see all your friends who are online. If you have made groups in your messenger, you can see your friends listed under groups. Since this is a Quick View, there is no way you can chat but still you can sneak!! Enjoy!