If you havent heard about Soluto you seriously are missing something. We did review it long time back and been using it since ever. This tool for windows basically helps you reduce the boot time your windows machine is taking by analyzing the apps and then recommending you to pause, delay or keep as it is the apps to speed up things. If you are confused what you need to do, you get to see a chart which tells you what others did with the app.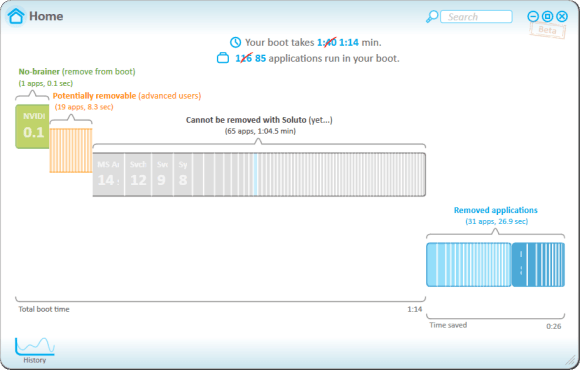 I have done a detailed review on How to use the Desktop Version here and there is no extra step is learning the web version. Once you configure the desktop and rebooted your machine once, visit the web version and you can browse all the details and mange it.

Web Interface of Solution and the PC Management :
This February Soluto rolled out the web version of the PC Management which now allows you to manage 5 PC from web interface without any cost. All you need is connect your PC and register with the same account.  So what you can do with Web Interface ? ( Works when your machine is turned on and connected to internet )
Tells you what is causing you issues in terms of memory, app crash and responsiveness. You get to see Top Suspects.
Remotely Update Apps :  Many of us still dont know if the app has an update because we have turned off the update notifier or never used that app for a long time. So using this you can initiate a silent update in the background. So even if somebody is using the machine, it wont bother.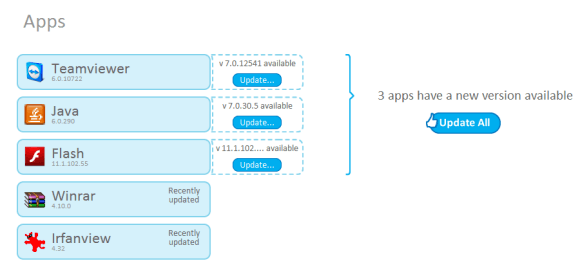 Boot Management : You can now manage all your apps which start along with boot right from the Web Interface. You can see what you had changed in PC so if you need to move any App from Pause state to In Boot, you can do it from here and it will reflect in your computer.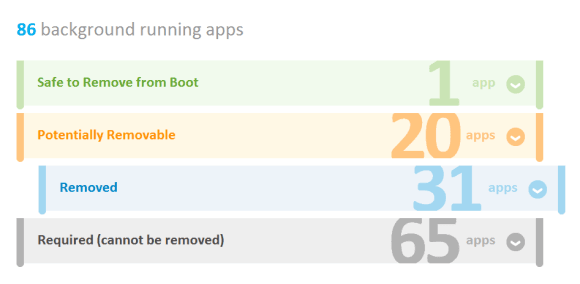 Browser Management :You can change your default browser, change default search engine and your Home Page or the default page. It even tells you which addons are installed, which are disabled and you can enable and disable addons using this tool.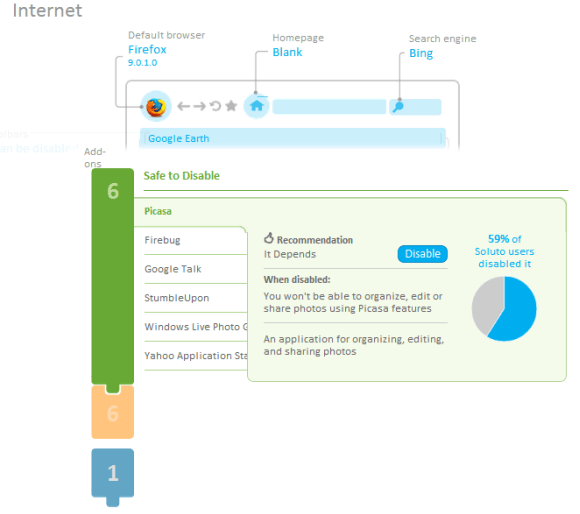 Protection : Checks for Firewall Settings which can be turned on or off, Antivirus and Windows Update.
Hardware Monitoring :  See your computer like human body, well that's how your computer will be displayed with brains and kidneys and tells you how heated up that machine is. It will also let you clean up disk space, Tell you what percentage of your hard disk has movies and music, if your hard drive is fragmented or not.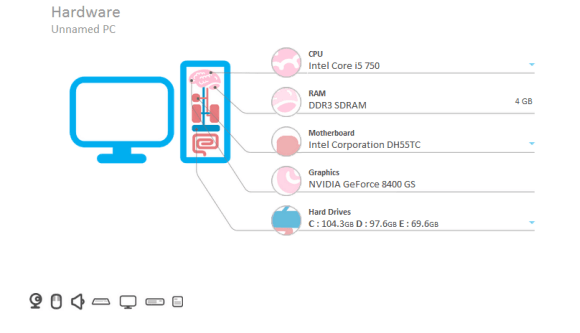 Taking Remote Assistance one step ahead 
This is where it will make a difference. Lets say your granny has a computer which has issues and she needs your help. If you can guide her to download soluto and then using the interface add your Granny's computer to your account, you will be able to manage and monitor her computer easily.
The best part will be speeding up the boot process and finding out what is wrong with her machine by checking on hard drive space and computer temperature. It can also get you details on what drivers are installed, what is the processor version and so on which can be handy for troubleshooting.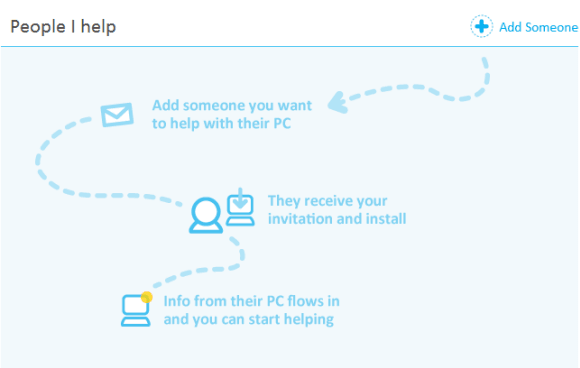 Using the Web Version
When you download the Soluto Application, it asks you to register an account with this. Now once installed you dont have to do anything like login etc as the app given to you makes sure it links automatically.
Next after installation and at least one reboot done,  Look for option in the app which says "Your Remote Actions". In here you can see all details and actions you have done using the web version. This is also the right place where you can unlink your computer from online monitoring. Useful for users who took help and now do not want their computer to be monitored.
Login to Soluto.com
There you will list of all the PC linked with your computer.
Select any computer and you will get to see all the details which I described above.
Next Choose each of them and take actions which is easy to understand.