In my last post I wrote about the disorders caused due spending long time in front of your computer, here I am trying to tell some simple stretching exercises which are helpful in avoiding these disorders, they are simple enough to be followed in your workplace as well. I have tried to show the schematic for each but couldn't succeed much.
Exercise for Shoulders
First Set :
Raise your shoulders up to your ears and hold their for 5 seconds
Release to normal position.
Repeat this for 4-5 times.
Second Set:
Rotate your shoulders in forward direction slowly for five times.
Do the above for 4-5 times.
Follow the same for backward direction as well.
Repeat again for 4-5 times.
Exercise for Arms
Stretch your arms in front of you, with fingers interlaced and palm facing away from you.
Hold this for few seconds.
Repeat 5 times.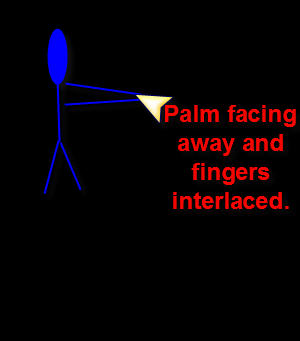 Exercise for relaxing your back
Bend forward, on your chair with head relaxed, hold this for 3 seconds,
Repeat five times.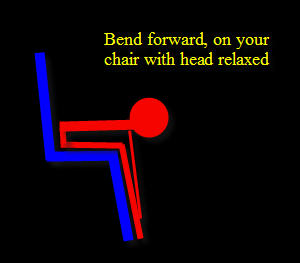 Exercise for Eyes
Blink your eyes.
Do this for 30-40 seconds.
Exercise for Wrist
Rotating the wrist in clockwise direction 10-15 times,
Repeat the same in counterclockwise direction.
Exercise for relaxing neck
Rotate your head in clockwise direction, hold at ends.
Repeat this in both clockwise and counterclockwise directions, for around 10-15 times.
These exercises help a lot, apart from saving you from different disorders, they help in making you feel relaxed. Try them and let me know if you know any more such exercises.
PS: These idea of exercises we picked from one of the software which will can help you doing this which we will talk about in next post