Having a huge music collection is great but searching for your favorite album or singer is little tough unless you have arranged and named all the files properly. Though we recommend using tools like , Music Bee and Tags Scanner which can help you arranging your music collection to help you add tags, albums etc but if you prefer your music files to be sorted into arranged and good-looking folder,  Tags to Folders can do the job for you in minutes.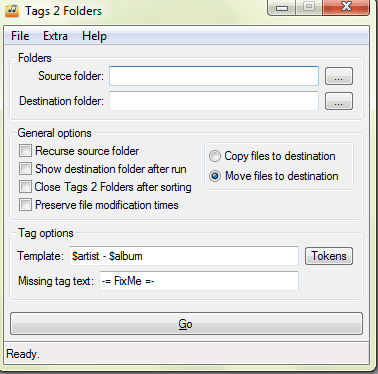 Features :
Supports Sub folders  ( Use Windows 7 Library feature to include multiple folders )
Preserves modification time.
Add a tag for when its missing.