While the world blasts out all smart phones for creating high end mobiles which cannot last even a complete day, Spare One has revealed a Mobile Phone which can run over a Single AA battery allowing you to make few calls when you cannot find a charging place but do have batteries around you.
Using this phone is simple because all you need is to insert your SIM card inside it and start making call using the small dial pad which includes Number Pad, Receive Call, End call button and volume control buttons.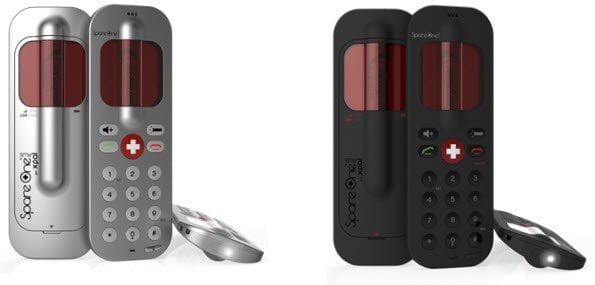 Features :
Carrier Unlocked
Standby time is 15 years and total talk time is 10 hours.
A torch light is included which can run for 24 hours.
A dedicated 911 dial button which works with out without SIM card
Pre-set 9 speed dial numbers.
Comes with a talk through waterproof bag which makes sure that even if you drop in water, the phone survives
There is another version of this phone, SpareOne Plus which includes location-based service which can be viewed through An App, can read what numeric pads were pressed, reads incoming and outgoing calls. Apart from these, the look and feel of spare one plus is much better.
Its obvious that this is only an emergency phone which can be very handy in case of accidents or places where there is no chance of getting your phone charged but with this you can run it over a battery.
Below is a video :
The SpareOnePlus will be available early 2013, and SpareOne is available now for $99.99 on http://www.spareone.com/. Two versions of the phone are currently available – one for the Americas and one for Europe/Asia/Africa/Oceania (based on GSM availability: spareone.com/gsm-map.php)