If we have to remove specific pages from several PDF files and then combine them into a single PDF file, we will require a unique tool to split and merge PDFs. This article outlines popular and efficient PDF Split & Merge Solutions for both offline and online usage. By using any of the listed options, you can complete the PDF slicing or merging process simply.
Just hit a few keys, and you've accomplished! Without further delay, we'll discuss the best Programs To Split & Merge PDF Files.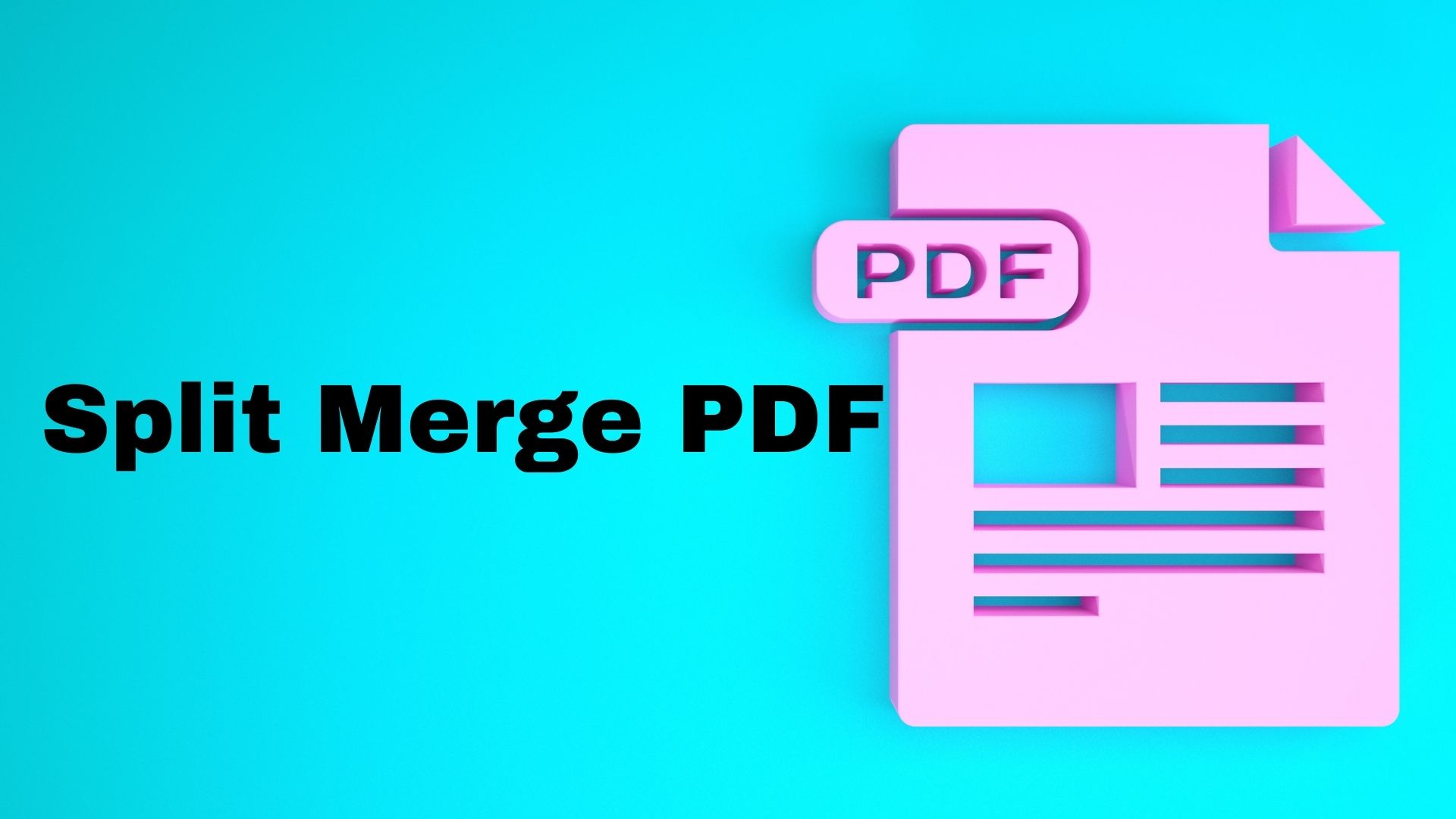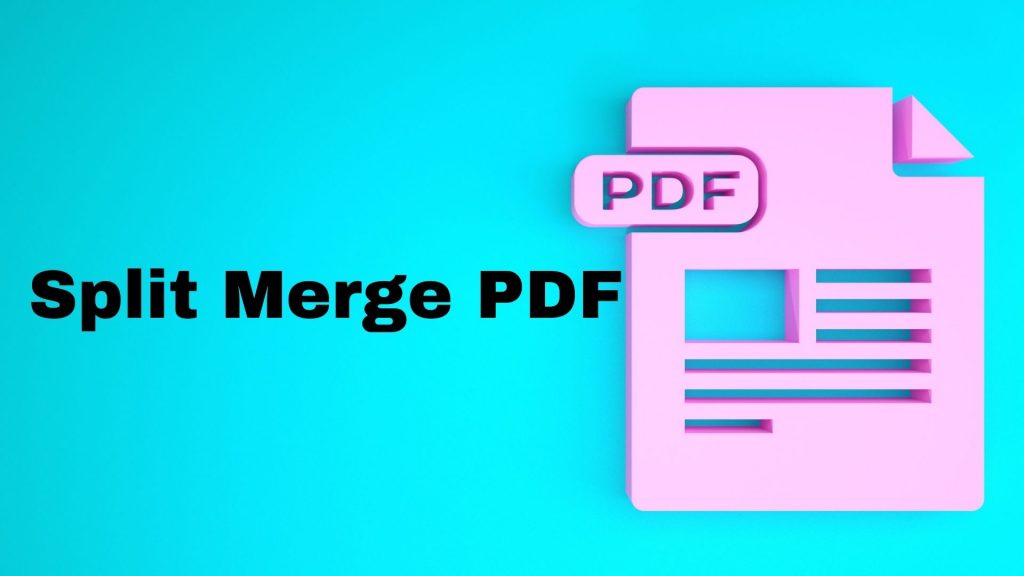 What is Split and Merge Tool?
A PDF split and merge software allows users to split or combine an entire PDF file into sections or pages of one page. There are so many reasons for this program; however, the most important reason is:
To create smaller portions of the PDF file, so it is easy to manage.
To take out or combine certain details or extract specific information or data without working with the entire file.
For this, using the right PDF split and merge software is crucial. Here's a comprehensive list of the most efficient PDF split and merge programs to ease the burden of searching for the right software.
Best Online Tools To Split And Merge PDFs
Below given are some of the most popular tools to split and merge PDFs on the internet:
Adobe Acrobat
iLovePDF
Soda PDF
PDF Split And Merge
Let's know more about these tools and their features.
1. Adobe Acrobat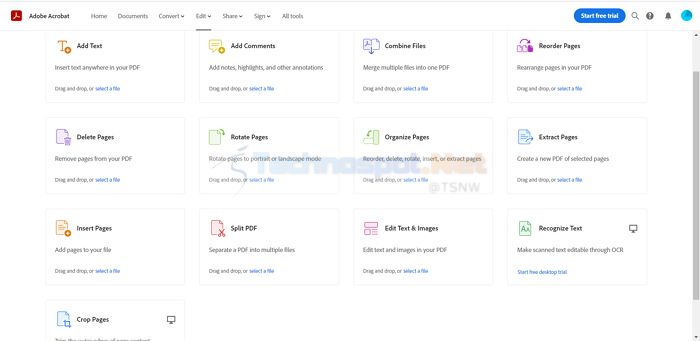 Adobe Acrobat is a professional PDF editor and converter that offers the highest levels of flexibility when splitting or merging PDF documents.
If you want to merge PDFs, you can make use of "Combine Files." You can use this feature to include several PDFs, alter the order in which the files are stored, and expand or reduce the pages of the file. You will also be able to see the size of the file, its modification time, and other details as if you were looking at your folder.
If you want to split PDF files, you must use the "Organize Pages." It is a combination of functions like insert, delete and rotate, so that it allows you to quickly and precisely modify your PDF files to fulfill the Purpose of alteration. You can first split PDF files according to the number of pages in the document, the file dimensions, and the top-level bookmarks. It is possible to split multiple PDFs simultaneously in addition to having access to options for labeling files.
In addition, you have the option for extracting PDF pages, with the opportunity to delete the pages after extraction or save the PDF pages in separate PDFs. Additionally, you're offered the possibility of editing the PDF files using page rotations when necessary.
Features:
Allows you to split or edit multiple pages at the same time.
Documents can be divided by bookmark level, the number of pages, or the size of the file.
The option is to extract PDF pages.
It also offers editing options such as page rotation.
Fast and efficient.
2. iLovePDF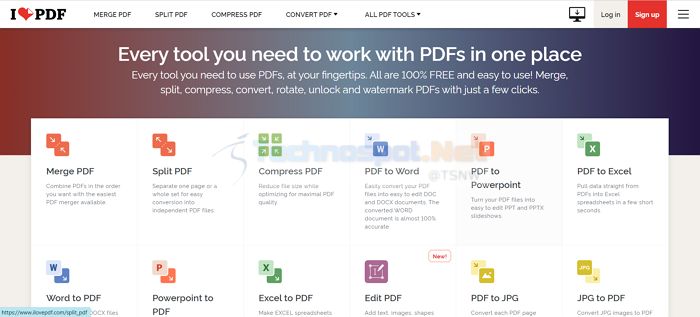 ILovePDF is an excellent PDF splitting and merging service that gives you one of the most straightforward slicings and combining PDF files online. Upload a PDF file from your phone or PC to your Google Drive or Dropbox account. Once your file is uploaded, you have various options to split, merge, compress, convert, extract, and organize PDF pages to meet your preferences.
iLovePDF is a browser-based application that offers two different ways to divide PDF files. The first is split by range. You can select between custom and fixed page ranges based on the preference you prefer. The second is where you can extract any pages or select pages depending on your preferences.
It can utilize the cloud services integrated on Google Drive and Dropbox cloud services to save or import the Split or merged PDFs for saving. However, it is not able to edit them.
Features:
iLovePDF allows you to split and merge PDFs and extract pages.
Integrates Google Drive and Dropbox cloud services
Works both offline and online
Multiplatform tool.
3. Soda PDF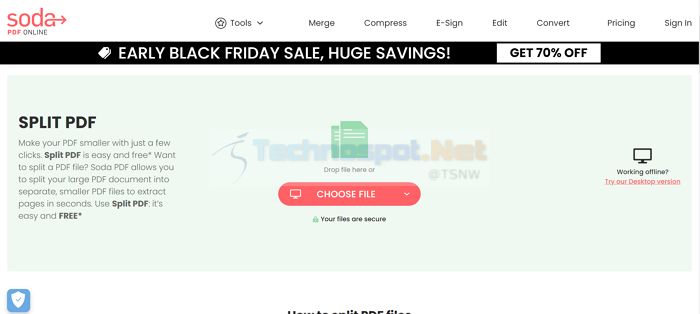 Soda PDF is one of the most popular PDF conversion, Splitting, and merging websites out there. It offers a wide variety of PDF tools like PDF OCR, PDF to Doc, PDF merge, PDF split, and other PDF tools that are quick, smart, and efficient. Here are several features you may like:
Fast Splitting: Say goodbye to long waits in splitting your PDFs because SodaPDF has the quickest technology for you.
Easy To Use: Straightforward and does not waste your time in finding options.
Easy Download: Nobody likes solving captchas and going through steps to download a simple file. It allows you to download files straight away.
4. PDF Split and Merge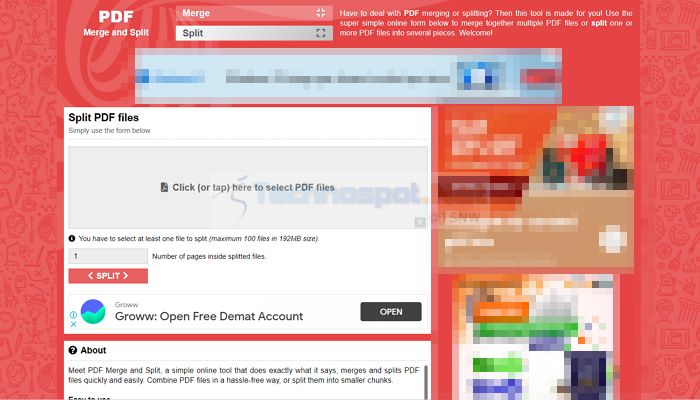 PDF Split and Merge is quite a simple tool specially crafted to split and merge PDF for free. For splitting any PDF. You can use the Merge PDF files tool even more efficiently. It's as simple as adding the PDF files then pressing the MERGE button below. Once the merging or splitting process is complete, it will show the CLICK OR TAP HERE" hyperlink under the success note. Click it and save your file onto your device.
Features:
Highly efficient Split and merge PDF tool
User friendly, simple, easy to operate, and clean interface
Works without sign-up
Are Split And Merge Pdf Tools Safe To Use?
Online split and merge tools are 100% safe to use. They are legitimate pieces of software and online tools that trim and merge PDF documents. They don't contain malware and do not make any content modifications to the original PDFs. However, it is still recommended not to upload any personal or sensitive data.
How Do I Split A Pdf Into Multiple Files For Free In Acrobat?
Select a PDF with at least 100 pages, and then sign into Acrobat. Select up to 19 divider lines to determine the pages you want to include in each PDF. After you select pages, click Save. Acrobat creates split PDFs to the initial Adobe Document Cloud folder or a brand new folder created by Acrobat.
Conclusion
The most effective program to split PDF documents is an essential application if you're looking for security, reliability, and exceptional outcomes at all times. We are aware of the difficulties of searching for the top PDF splitter, and so we bring you this selection of carefully curated top-rated solutions.
You've been exposed to a variety of ways to split PDF documents. Depending on your preferences, you may choose the right tool to split and merge PDF files tool that is guaranteed to do the required chore effectively.