Google Plus, Like Facebook, Now also has Events which allows you to create some nice looking events and then invited people you want or in your circle.  So now this cool looking feature has also created some new settings, because of which, many of you might have started getting tons of event invites over email, which is just coming out of testing that your friends are trying out on their circle or even you.
I really wish the default should not be to show Invites from people I don't have Circled. Kind of defeats the point of Circles.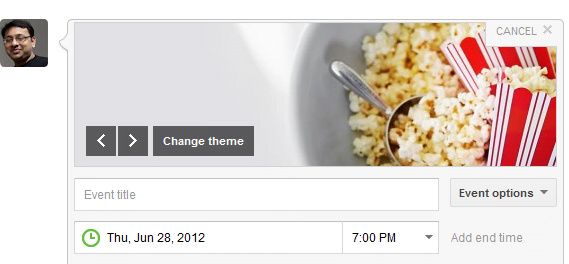 How to stop email notification about Google Plus Events ?
Go to Google Plus Settings https://www.google.com/settings/plus and scroll down to Events.
Uncheck all the boxes or one which you want. Save and Exit.

The email notification allows you to get Invitation about any event which is updated, reminder about being invited and any activity on the events which you have created.  You might want to check first two options in general. Remember this only turns of Email Notifications, your Google Plus notifications will always work.
How to stop Google Plus Events Appearing in Google Calendar ?
Google Plus Events by default will automatically add to your Calendar, and you will be all of a sudden busy for everybody else. Thanks to the settings you might have.
In the Calendar settings page, you can choose to Automatically add invitations to my calendar where you can choose to get a reminder when you have selected Yes or May Be. You can select appropriately here if you do not want Google Plus Events to automatically reflect in your Google Calendar.