Unzipping or extracting archive files like zip, Winrar etc are always an unavoidable extra step you need to do if you want to get the files stored in. That's how it works and after you had used the extracted file you might delete those files and keep the archived files instead as they save space.
If you want to skip that extra step and extract or view files without extracting them, Just mount them. How to mount it ? Pismo File Mounter is free software which allows you to mount Mount ZIP, ISO  files as virtual folders to the Windows file system i.e. you can view all the files in Windows explorer.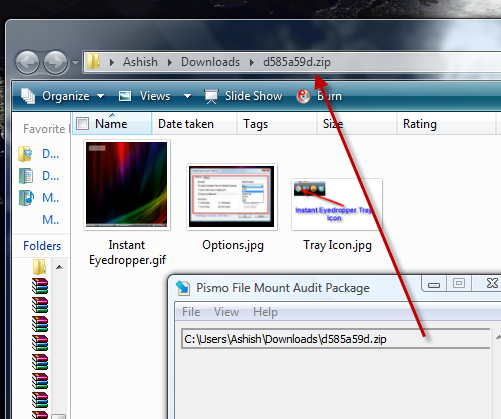 All you need is to select such file and right lick and select Quick Mount or Mount. There is not much of difference between quick mount and mount except that Mount allows you to configure settings like
Who can access this mounted file.
Access mode for mounted file i.e. Read, Write, read and write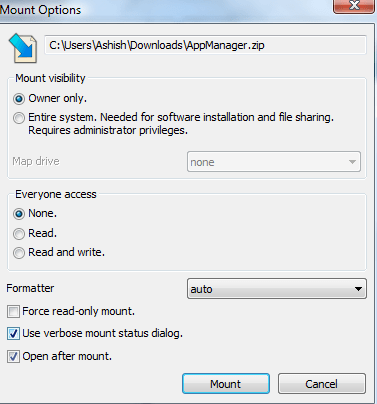 The list of mounted files are not visible in explorer but only from this application which maintains a lit of mounted files. This makes it much secure. This program can be invoked from tray to see this list.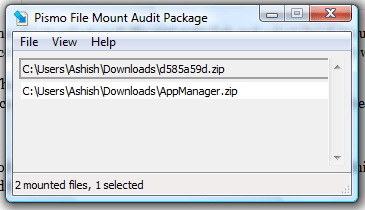 Pismo Mount folder respects all the security aspects of windows. You need not to worry about security or sharing using this in network environment.
Overall this is an excellent software to skip any of those archiving software like Universal extractor or the online tool for unzipping we talked about.
Related : How  to check whats in the archive file before you download