Here is a cool widget, an analog clock widget for Android Phones and devices, which looks almost like the clock widget seen on Honeycomb (a.k.a. Android 3). Simply install this free app, named as Honeycomp, and then go to your Android home screen and later, go for adding a new widget and place it anywhere you want.
Here is a snapshot which shows the stylish analog clock.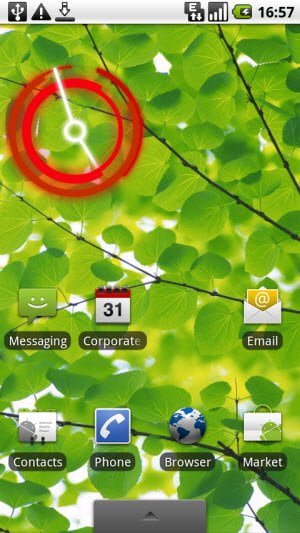 Looks cool, isn't it, go and grab it now from the Android Market, search for 'Honeycomp'. All I wish is, it would have been great if Honeycomp came with an option to change the clock and color of the minute and hour hands (needles).