Sumo Paint is an online photo editing tool designed to provide essential photo editing abilities, color correction instruments, and an array of other creative uses. The software stands out with its unique digital drawing tools, user-friendly interface, and basic free version. In this review, we will explore Sumo Paint, its features, pros, and cons, and provide a verdict on its usability and efficacy.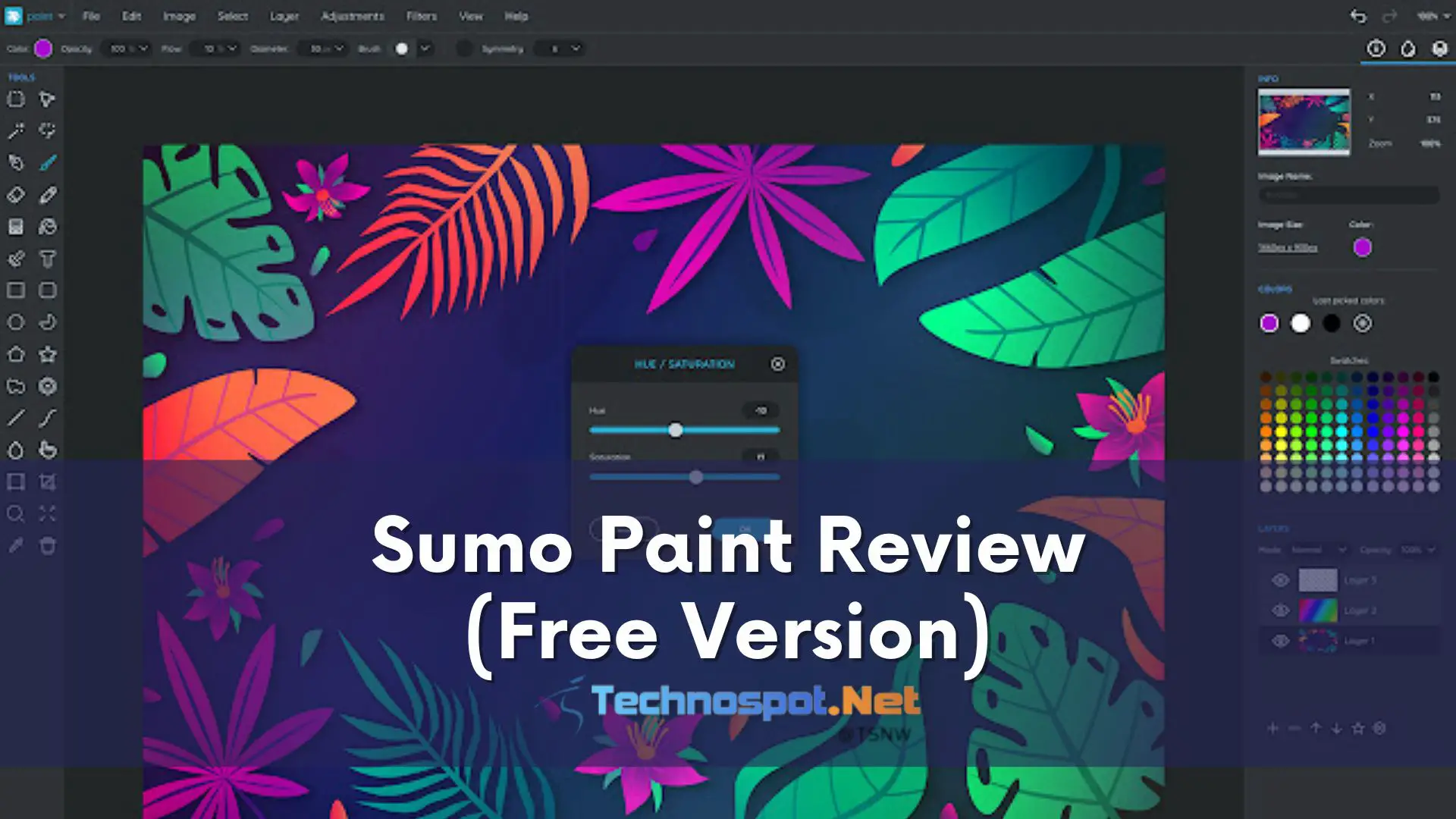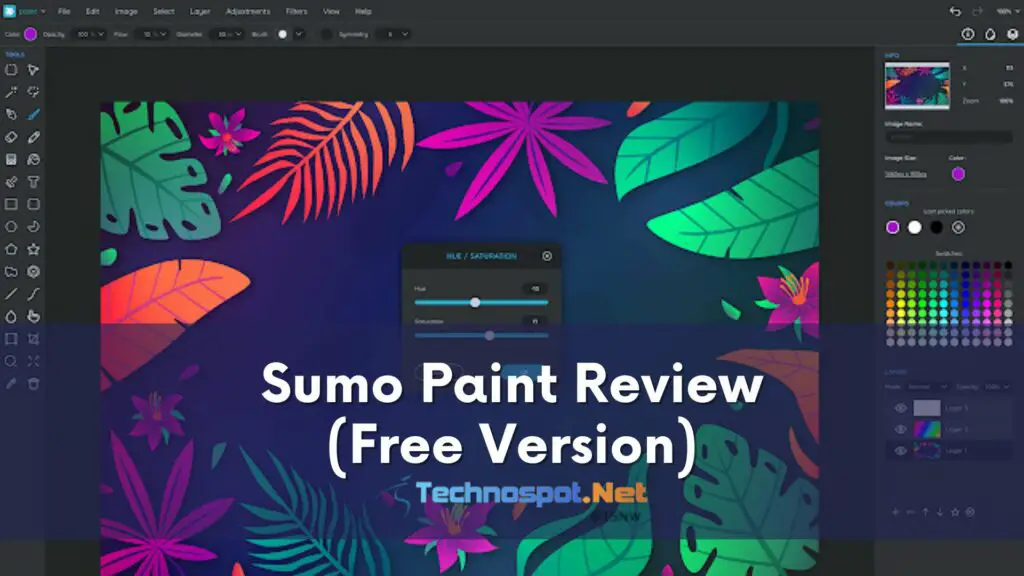 Sumo Paint Review (Free Version)
Sumo Paint is ideal for beginners starting digital art or photo editing and advanced users needing comprehensive features without a steep learning curve like Adobe Photoshop or CorelDRAW. It is easy to interface, and its diverse capabilities make it perfect for users wanting to create, edit and touch up digital art affordably without spending hours learning complex software.  Let's now take a detailed look at the software.
Features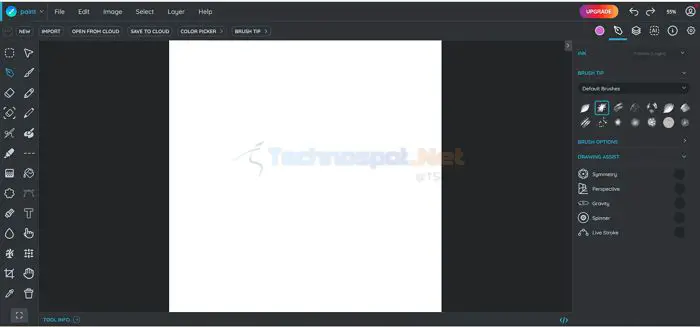 Gradient Editor: Sumo Paint's gradient editor allows seamlessly changing hue, saturation, and brightness. This works great for smooth color transitions, beautiful backgrounds, and customizing artwork appearance.
Cube Designer: Sumo Paint's cube designer allows creating of 3D cubes, warping or modifying their appearance, adjusting lighting, and rotating freely. This adds a fresh dimension to your creations and enhances image realism.
Linear Blur: The Linear Blur filter intensifies blur as the distance from the center increases, simulating the depth-of-field seen in professional photography. This brings attention to a particular object or subject in your image.
Lightning Effects: The Lightning effects filter projects lights and shadows onto the image like a flat surface. Users can adjust and rotate the light source for the desired result.
Perspective Mapping: The Perspective Tile filter maps the image on an infinite plane of tiles, creating a unique immersive perspective in your artwork. The bump mapping feature creates impressive landscapes and adds depth/detail to images.
Bump Mapping: The Bump Map filter enables moving a 2D surface, adding depth/detail to the image. Added lighting further enhances realism.
Reflection: Sumo Paint's Reflection tool allows the creation of realistic reflections on rippled water surfaces. The reflected object can be rotated freely, and water and reflection qualities can be altered as preferred.
Mosaic: The Mosaic effect transforms the image into geometric shapes, giving a unique artistic flair to your images. Users can choose from 24 predefined mosaic patterns and customize the effect with various controls.
Gradient Fill: With Sumo Paint's gradient fill feature, you can choose from an extensive collection of shades to create stunning gradients for your shape tools.
Sumo Paint Pros
A wide variety of tools and features for a budget-friendly or free photo editing software
Easy-to-use interface with a gentle learning curve, perfect for beginners
Unique digital drawing tools like Symmetry and Cube Designer
Filter and effect options that can be customized and controlled
No need to download software (web-based)
The free basic version is available
Sumo Paint Cons
Limited features in the free version
Advanced features might not be enough for professional artists or photographers.
The online requirement may lead to progressive loss if an internet connection is lost.
Conclusion
Sumo Paint is an impressive, easy-to-use online photo editing software suitable for all skill levels. The software offers a wide range of tools and features, making it perfect for those starting digital art and photo editing and advanced users not requiring industry-standard features.
While its free version has limitations and the online requirement could prove risky, Sumo Paint's benefits and user-friendliness make it a worthwhile option for anyone seeking multifunctional and intuitive photo editing software.
With regular updates and new features added consistently, Sumo Paint provides good value if you opt for one of their paid subscription plans. For the casual user, the free version should satisfy most basic photo editing needs.
Overall, Sumo Paint achieves what it aims to do – provide an accessible, easy-to-use photo editing solution for users at any stage of their creative journey. If you're looking for an alternative to more complex paid software, Sumo Paint is a great place to start and may become your go-to photo editing tool.