The new Hotmail has been finally rolled out with tons of feature you would see as you start using it. The best of all I liked is the Sweep Feature which helps you in cleaning your inbox or any folder a lot easier.
What is Sweep in Hotmail ?
This feature does what it says. Cleans up all the email from a folder and  from a selected users. On top it is integrated with mail rules so if you want to do that action every time, you can set it right there. So its like Quick Steps of Microsoft Office Outlook 2010.
How to use Sweep in Hotmail ?
Look for the Sweep Menu after you login to your Inbox which is on the top of the Inbox. Now lets say you receive a newsletter from an email and you want to move to another folder automatically.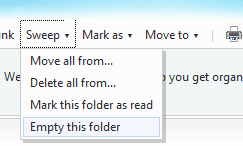 Select the Email First.
Click on Sweep > Move All from and you will get a screen as below :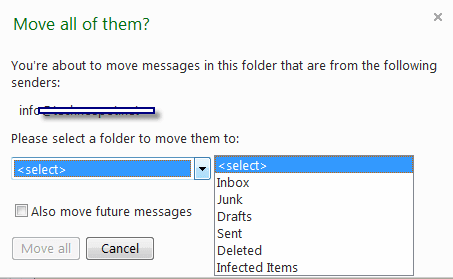 Select which folder you want and for doing it automatically everytime, just select the checkbox which says "Also Move Future Messages"
 Now what if you want to do the same thing for 10 different email id ? Repeat for each ? Nope Just select any number you want and click on Move or Delete Sweep Menu  and this time the popup screen will look like :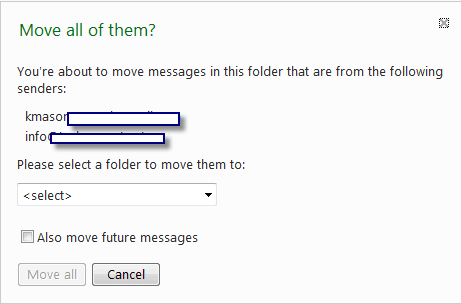 How to revert back the rules created by Sweep ?
Like I said it creates rules for your Mail Box, you can anytime go to Options > Manage Rules and see the rule listed down there. Click on edit and make the changes.