Windows ALT + Tab is one of the most used shortcuts by power users but still it comes with shortcomings specially when you have lots of Windows Open and its difficult to find and when you switch to multi monitor your case is worst. You not only need a view but also Keyboard shortcut and search integration with it.
This is exactly what Switcher does. Its a small utility that works in Vista and allows you to see all your open windows in 3d Dock or Grid view with numbers added as short cut keys and integrated search so you can filter the windows as you type. It also allows one of the window to get zoomed so you can see it as good as normal window in case you are confused. Sounds Good!!!
You can configure the mode and shortcuts as needed. The program is not heavy as I see and should work fine in Vista. Here is small video on and then snapshots of switcher.

View of All Windows in Switcher Mode: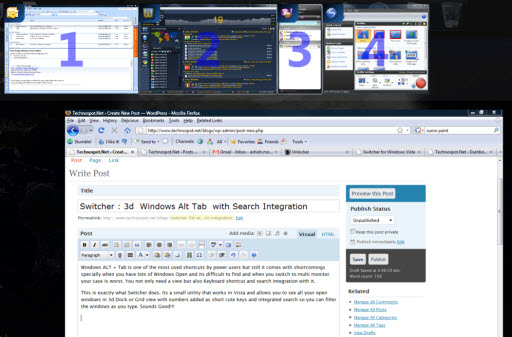 Searching within Open Windows using Switcher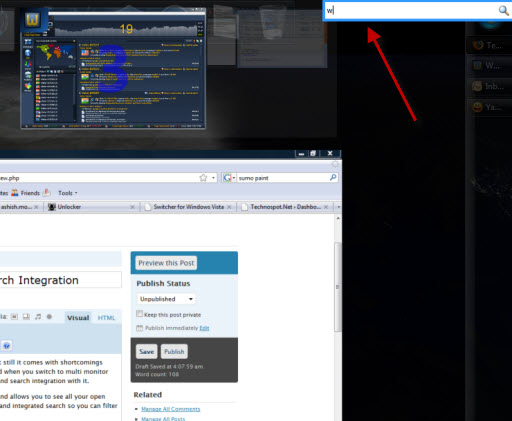 Multi Monitor View

You can download switcher from Switcher for Windows Vista