There used to be a tool called Sync with Dropbox, which allowed Dropbox users to sync any folder outside of Dropbox to instantly sync with it. It was possible because of symbolic links. That tool is not there anymore, but it is still possible to sync or add any folder to Dropbox using a right-click.
Instantly Sync or Add any folder to Dropbox in one click
Dropbox has officially rolled out this feature and works if you have the Dropbox client installed on the computer. Once you install it, right-click on any folder on the computer, and choose Move to Dropbox. It will instantly copy the folder to the root of the Dropbox folder, and start syncing the files.

The disadvantage of this method is that it will permanently move the folder to Dropbox. If your only intention was to share the folder with someone as one-time, then you can choose to Send with transfer method. You can set expiration dates (7, 30, 60, or 90 days), add files, password protect, and more. You can change any of them later from your Dropbox account and delete them when they are not required.
Make sure to launch the Dropbox as the computer boots up or launch it with a delayed start. Only then the context menu of Dropbox will appear.
How to sync without moving the actual folder to Dropbox?
The only way out is to create Symbolic Link or Symlink. When you create a symbolic link, it creates a mirror folder of the actual folder but it's only virtual. You can create symlink using any of these tools we have mentioned in our post.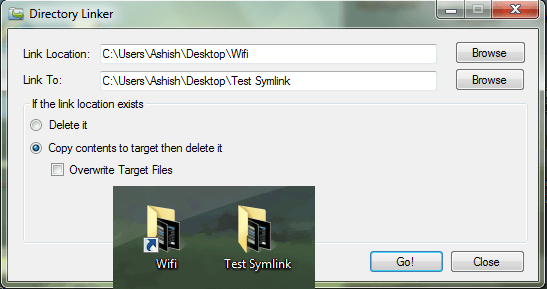 Once you are done creating the links, right-click on the Symlink folder, and move it to Dropbox. It will be treated like any other folder, and it will be able to sync all your files from the original folder.