Syncamatic is a free blackberry application which allows you to sync Contacts, MemoPad, Calendar and Tasks between BlackBerry and Outlook installed on your PC and the best part is that it works over Wi-Fi if you don't have tha BIS available.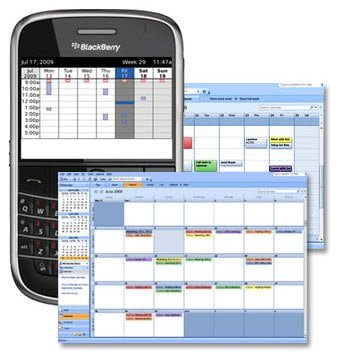 What basically happens is all your items are synced to an online account which you create with Syncamatic. Now to get the same data back to your Outlook, you need to install the Plugin for Outlook and configure your account with it. Depending on what is your primary app ( BlackBerry or Outlook ) you can choose from where duplicate data should be deleted.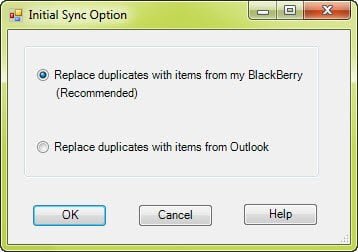 Features :
Uses 2048 bit encryption.
Can be suspended while you are on roaming.
Converts BlackBerry MemoPad into Outlook Notes folder.
This is Two way sync. So all your data created in blackberry all day can be pushed back to Outlook when you get back home.
So when you synchronize for the first time you should let the synchronization complete from your primary app and then start syncing from another.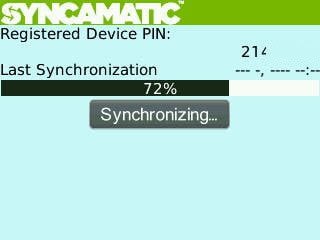 The only disadvantage is the free version does not support automatic synchronization but provides you complete features. I guess for people who do not want to pay this is still the best solution. I don't mind pushing few buttons to sync back. The premium version is free for 30 days so you can rate before paying for it. Also though it says it only works with Outlook 2007 but it works with Office 2010 also but it is possible that you might see some issues.
Download Syncamatic from BlackBerry App World and Outlook Plugin from here