Changing settings for any screen saver in Windows takes couple of steps i.e.
Open the Screensaver section
Select one from the list of screen saver
Click on edit settings
Save and preview.
but with System Screensavers Tweaker it takes just one step : Change settings and save and here is the comparison :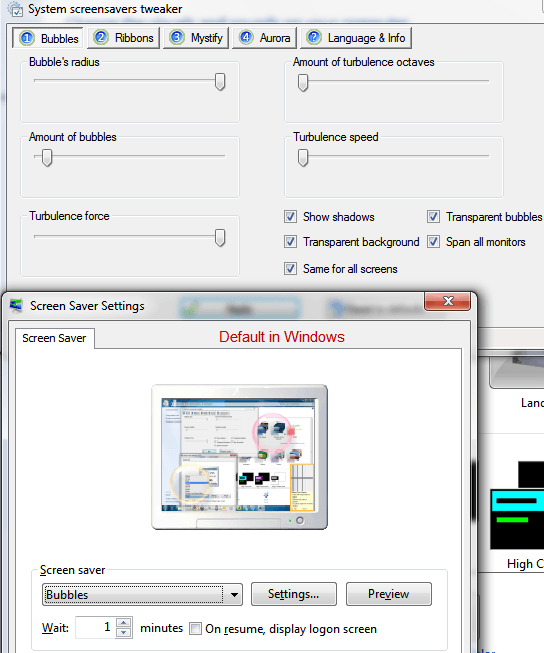 This small tweaker lists all the system screen savers in tab format with all options displayed which makes the user interface very easy to use and without any extra clicks and selections.  Infact it is so easy to do that you need not to even spend time to look for where actually windows have the screensaver configured.
The only drawback which I found is that there is no preview which is big minus for this application but most of us will be happy to update settings so easily. Download system screensavers tweaker. And yes it works with Windows 7.
Related : How to create Free Screensavers and Slide Shows using your own Images and sound