Organizing Files and Folders in a computer is never easy be it any OS and the problem is the way they are treated.  Back 20 years not every user had computer and nor did we have so many files and folders to work around with you but fast forward to now there is a whole new meaning how you arranged files, folders, bookmarks, music, videos in your computer.
If you consider a file there is lot more meaning to it than just being a file which you have named as "Joe". Joe is your customer, the file can be an invoice you made for him and ultimately the files is also required when you start preparing for tax.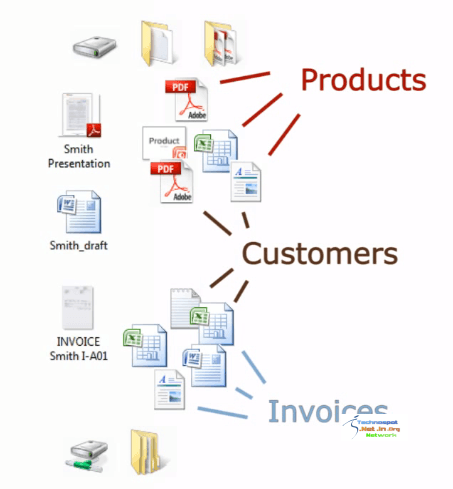 Typically what we do is create folders and then copy files into them and since it should be there in more then one folder it results in duplication and it goes when file gets updated and you end up in having different version of the same file. Complete Mess.
Though Windows 7 Library has tried answering this in a smaller scope but again it is still not possible to create relation or tag based system.
The above discussion is not only to draw attention towards a feature windows should have but to introduce you to a software, Tabbles which is a free application and can be used to better manage your files even if you have a habit of dumping all your files in one place.
This application allows you to tag your files and keep them in virtual folders without duplicating it. For example if you have an invoice for Mr Smith you can tag it with Customer and Invoice both. So when you go to your invoice folder you see it there and when you go to Customer Smith folder you can see all the document related to him including the invoice.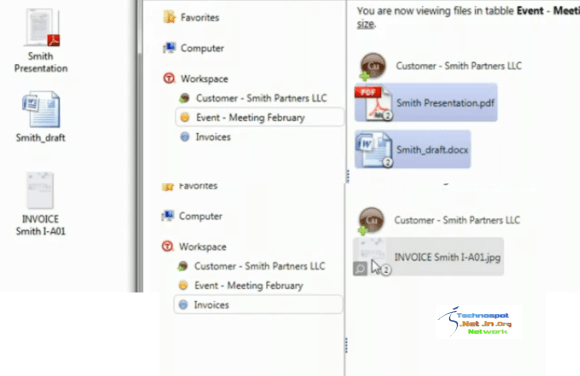 Features of Tabbles :
Cross Linking
Auto Tagging and One Click Tagging.
Combine Function.
Horizontal Browsing.
Collaborate.
This applications comes in different version. The basic version which is available also in portable format is free but works up to 1000 files. So if you have a small need this is what you should download but if you are considering for many users and environment like corporate you will need business edition.
We were contacted by Andrea @ Tabbles and she was happy to give Technospot Readers 5 copies of  Business Edition. So if you like this application just comment on this post, tweet on twitter( referring @TSNW ) or Share on Facebook and we will pickup 5 lucky winners.  It Works with Windows XP, Vista and Windows 7