Ashish already wrote a nice post, about the unique features of Chrome, I also downloaded and was going through several features of Chrome, later I realized something that was somehow missing in Ashish's post was, regarding the tabs in Chrome.
Tabs in Chrome are pretty different, as compared to any other application/browser with tabs, tabs here have a different location, unlike Opera, Firefox, Foxit PDF Reader 2.3, they are on top, as shown below.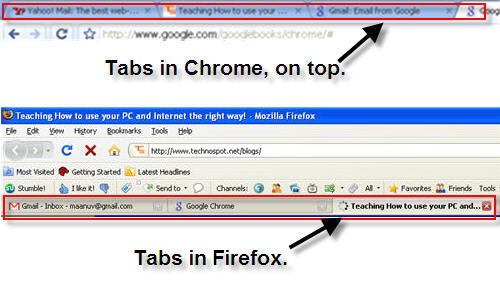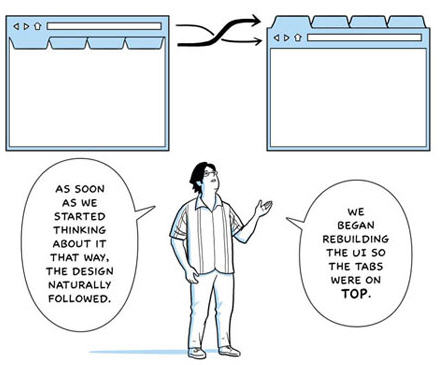 Every new tab, you open, is an independent process : Starting a new process for every tab might bother some old computers or the computers with lesser RAM or old processors, but this is actually an awesome concept , it saves you from so many vulnerabilities which are encountered with any other browser. To read in detail, visit Chrome Comics.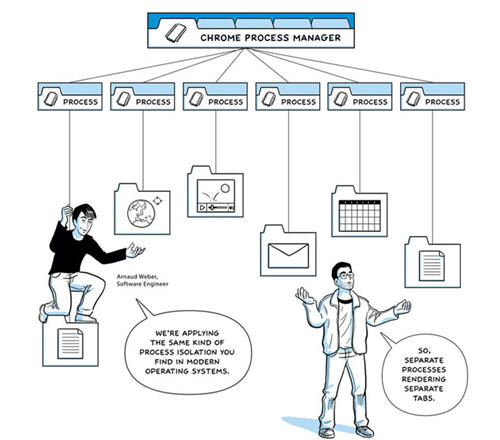 Every tab is detachable from the window: Like in Firefox we could only re-order them, changing the location of tabs e.g. bringing the tab 3 to tab 1 position etc. This is a feature which I think no other browser provides, and it's possible probably because of the feature, new process for every tab.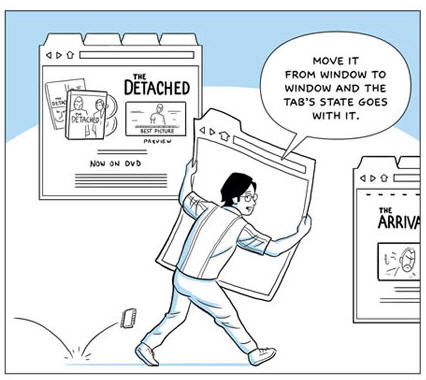 So, Chrome has something more than Tab, rather Chrome has even redefined the Tab browsing, the fact that every tab is a new process in the eyes of the processor, and still it retains the functionality of a Tab in the eyes of a user is something that is absent in any other browser. Moreover, yet I didn't try it on a slow computer but, is quite smooth on fast computers with RAM 512mb or above.
So how did you like Chrome? Are you ready to make it your default browsers? Please share your experiences and thoughts.