Now its easy to search files on Windows 7 / Vista with a new property called as "tag". With all previous edition of windows it was very difficult to search a file if you have forgotten the exact name. Even if you remember partial name, search was difficult.But with this new feature of of "tagging" a file in Vista, searching will be much easier.
But before I tell you how it works get to know what is tagging.Tagging is adding a nick name to something which you can easily remember.Like you call your friends with nicknames rather than original name. So next time you make document on a project tag it with some cute name which is easier to remember. Lets see how do to it now!!
Steps on "How to tag files in Windows 7 and Vista?"
Select the file which you want to tag.
Right click and go to properties.
It will open up the property window for the related file.
Then on the property window go to Details Tab.
There you will see a label as "Tag", You can add your tags there
Then click on Ok or Apply
Job Done.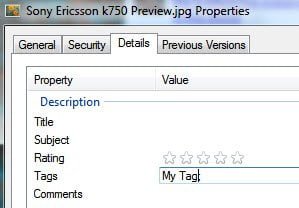 For images, adding tag is even more easy. Just select the image and you will see list of properties displayed in the Windows Explorer Bottom Bar. Click on Add a Tag to add more tags.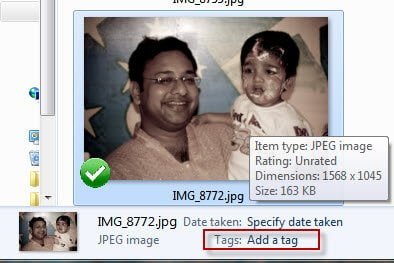 Now next time you make a search , do a tag based search i.e. Type tag:tag-name. Most of the time you will remember tags than fines hence your search will be faster and You will save time.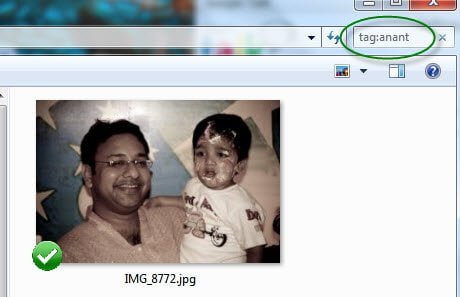 You can even save this search by clicking on Save Search button on top left. These types of search are called as Saved Searches, useful when you search for same thing often.