If you have parents or even grandparents who don't have any idea on how to use computer and you cannot visit them all the time to teach how to do things like copy paste etc on computer, Google has come with a unique idea which lets you send video tutorial links of basic things to do on computer like adjust time on clock, changing wallpapers, how to take screen shot etc.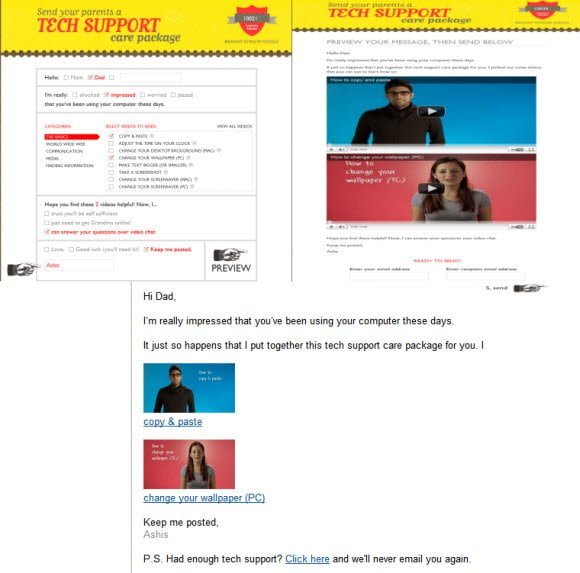 Each tutorial is around one or 2 minute max which means it will work fine even if the speed is slow. The only thing required is your parents should understand a bit of English Accent as there is no transcript available now.
You can also send this link to your parents which has all the videos if they really like these kind of basic tutorial things or create another package based on the questions they ask.