The internet is full of information that may help you work more efficiently. Unfortunately, quick access to such an overwhelming quantity of information may sometimes backfire. What begins as a short trip to your social network feed or favorite website ends with hundreds of open tabs – and hours of lost productivity. In this post, we look at some of the best tools to temporarily block websites on the PC.
There are many reasons why you may wish to ban specific websites on your computer. Some websites may be distributing malware, containing obscene material, or even attempting to steal your info. While you may well be more than capable of avoiding these websites, it doesn't hold for everyone who uses your gadget. This article will tell you about tools that will help you block such websites for as long as you wish.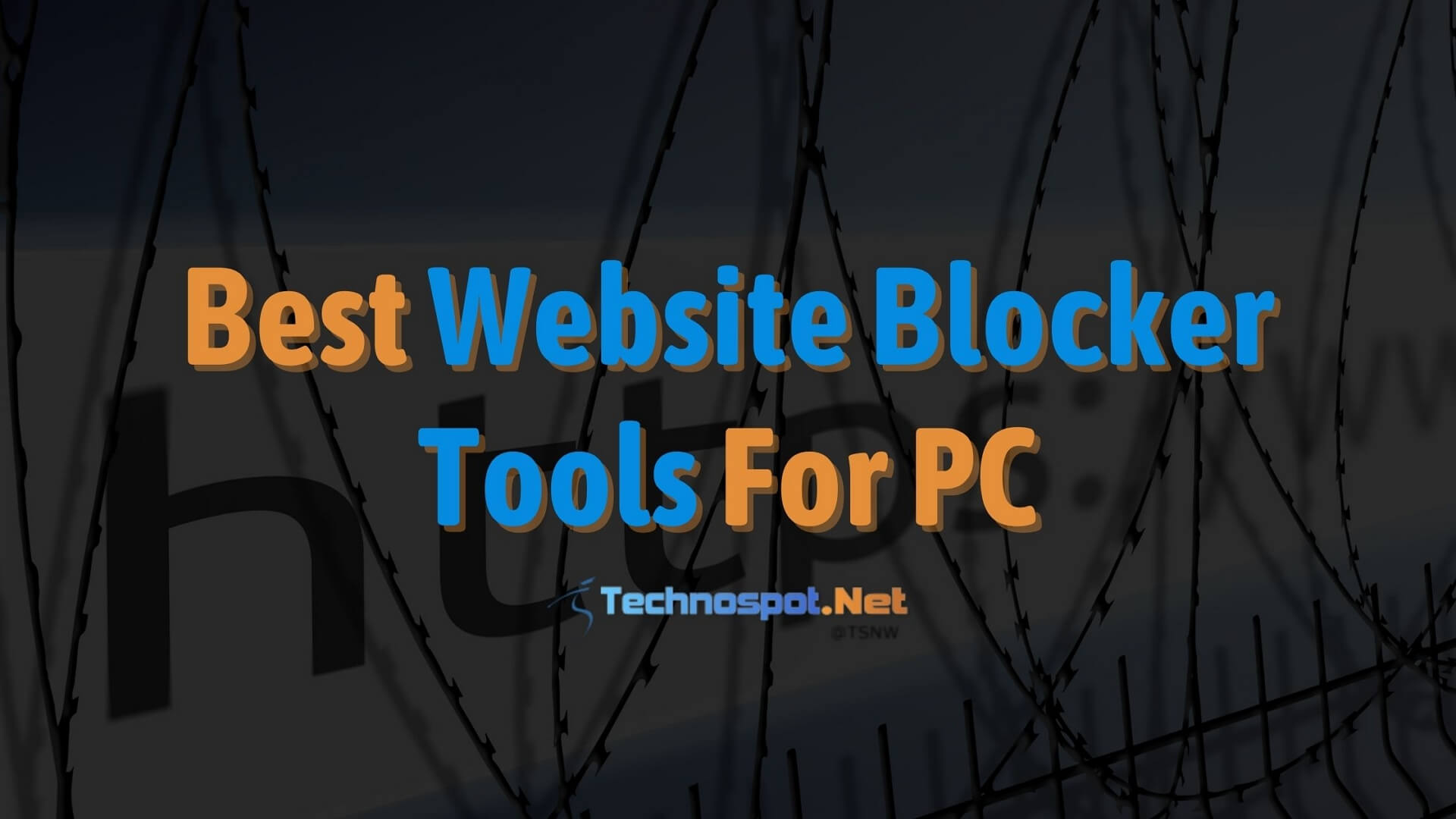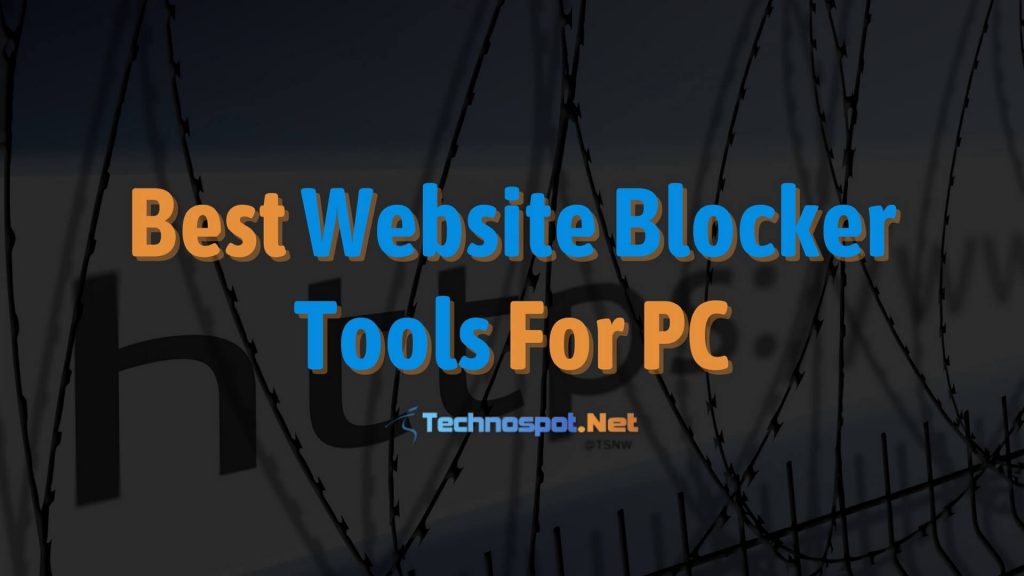 Best Tools To Temporarily Block Websites On Your PC
Below giver is some of the best tools to temporarily block certain websites on your PC; these tools are used by thousands of users and work flawlessly.
StayFocusd
Freedom
Limits
LeechBlock
Pause
FocusMe
Forest
Try each of them to find out what works best for you.
1. StayFocusd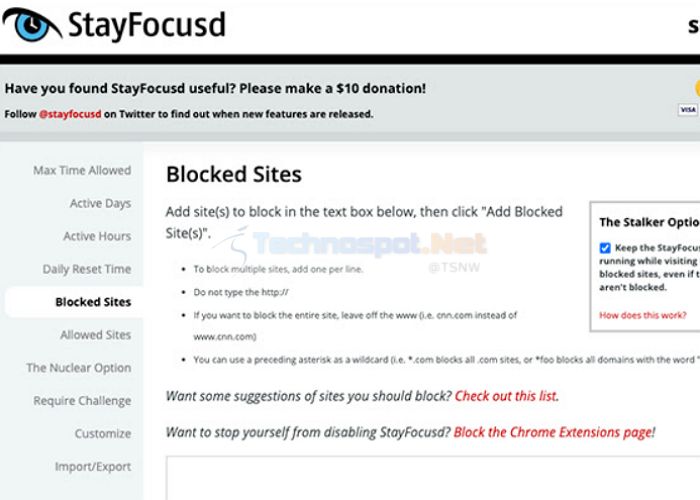 StayFocusd is an extension for Google Chrome users, making it extremely simple to install with a few short steps.
It operates in a very different manner than other internet filters. Instead of placing specific sites you don't wish to visit on a blacklist, you establish a restriction for how long you can access such sites.
After 30 minutes of fooling about on Facebook, it cuts you off, forcing you to confront the withdrawals or go to work.
It may be done with an infinite number of websites and applications.
Platform: Google Chrome | Price: Free | Download from Chrome Store 
2. Freedom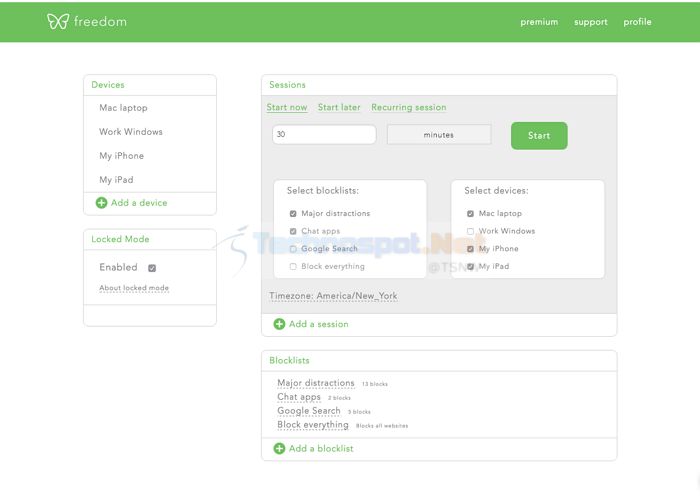 Freedom prevents distracting websites and applications, but it offers so much more than that. It's an all-in-one distraction blocker that enables you to block distracting websites, mobile applications, desktop programs, or the whole internet. No matter what is distracting you and taking away your time and attention, Freedom gives you back control.
With Freedom Premium, you can add unlimited devices and custom blocklists and remain focused on what's essential by committing to blocking distractions in advance or by scheduling recurrent block sessions to make productivity a habit.
In addition to preventing distractions, Freedom now provides a range of additional tools such as Concentration Sounds that may help you get in the zone and keep your focus throughout the day
Platform: Mac, Windows, iOS, and Android devices | Price:  Monthly: $6.99/mo | Yearly: $29/year ($2.42 per month or Forever: $64.5 (one-time payment) | Download from the official page
3. Limits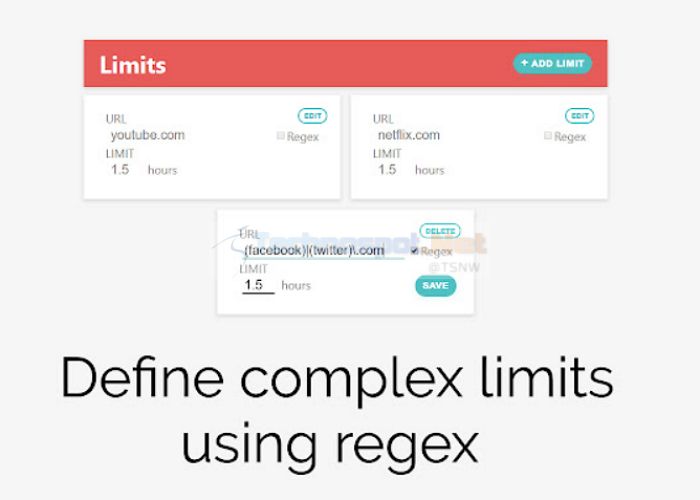 Allowing you to set time limits on time spent on distracting websites is one of the primary features of the Limit Chrome browser add-on.
Limit is easy to use; choose the website that gets on your nerves and set a daily time limit. You might, for example, restrict your time on Facebook to ten minutes or your time on Duolingo to thirty minutes each day.
A limit is a fantastic tool for setting a fundamental limit on your surfing habits while you're online.
Platform: Google Chrome | Price: Free | Download from Chrome extension store
4. Leechblock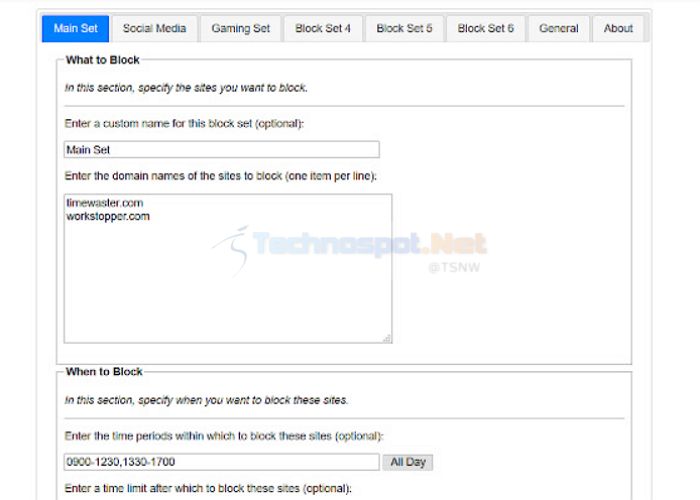 For more than a decade, the Leechbloack browser extension has prevented users from being distracted by unwanted websites.
LeechBlock allows users to build lists of websites they want to block. There are up to six distinct periods in which these websites may be allocated. Users choose which sites, when, and how to block for each time block. The ability to create a password is a unique feature. Before accessing distracting websites, users have the option of entering a difficult password.
Users will be forced to consider whether or not they wish to visit the website before proceeding forward if this is the only option.
The user interface may be confusing due to the abundance of customizable choices and options. Because it's an add-on for your browser, you can easily uninstall it if you want to continue visiting distracting websites.
Platform: Mozilla Firefox, Google Chrome, Microsoft Edge | Price: Free | Download from Chrome Store
5. Pause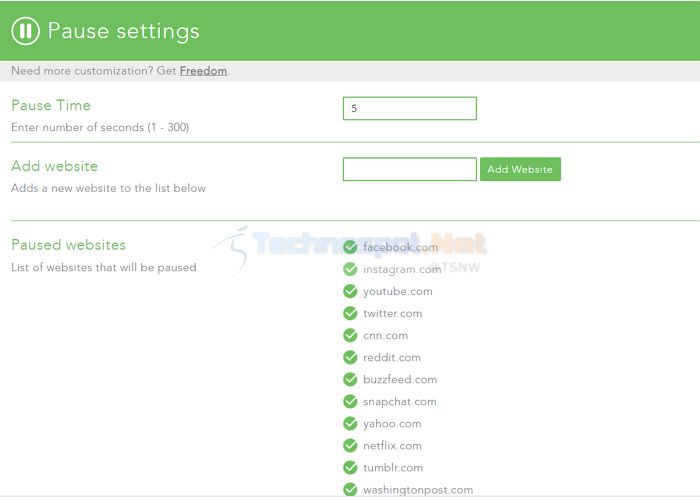 Using Pause, you are forced to take a break and think for a short period before accessing a potentially distracting page. Using Pause, you may be more productive, focused, and deliberate with your technology usage by interrupting the loop of distraction.
Pause provides a mild interruption by showing a soothing green screen when you open a disturbing page. It is possible to continue visiting the site after a five-second pause. Pause's gentle interruption encourages you to make thoughtful, deliberate choices about how you spend your time.
It is a fantastic tool for helping you use the internet less mindlessly. A list of the 50 most distracting websites is pre-installed in Pause, and you may add or delete websites from your Pause list at any time.
Platform: Google Chrome | Price: Free | Download from Chrome Store
6. FocusMe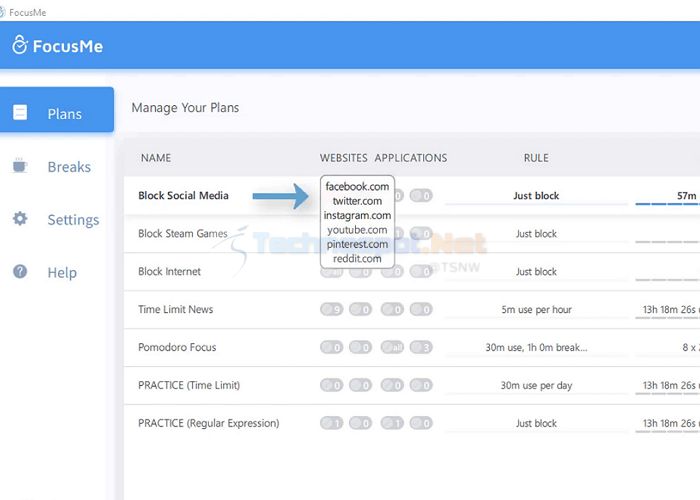 FocusMe is a productivity supercomputer. The "concept" of employing a website blocker to be more productive and achieve academic success sounded fantastic. It made no sense to have a procrastination tool that you could turn off whenever you wanted. And thus, FocusMe was born, complete with lethal "force" modes.
Website blocking isn't all that FocusMe does. However, it has a time-tracking feature with colorful graphs showing where a user's time is spent. FocusMe is a collection of all the tools mentioned earlier in a single package. Due to this feature alone, it's the most excellent website blocker for students and workers alike.
Platform: Macintosh and Windows | Price: Monthly- 399.99 INR | Yearly- 1999.99 INR | 3 years- 3999.99 INR | Download from the official website
7. Forest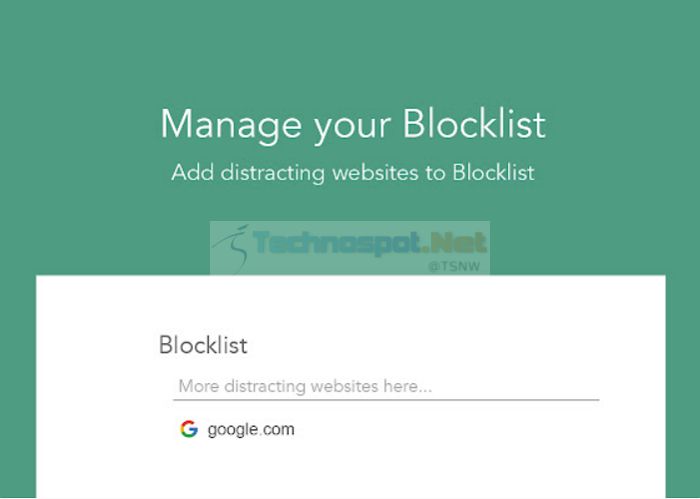 To avoid being distracted by websites on your mobile devices, Forest is software that urges you to grow virtual trees instead. This software has been around for quite some time, and we've always liked Forest's behavioral approach to getting you to reduce your smartphone use.
Forest doesn't do anything; it's just a friendly reminder to put your phone down for a while. You may see this as a negative, yet for a large number of individuals, a little push will do the trick!
It's not for everyone since Forest doesn't accomplish anything. Something else on this list may be a better fit if you need a more stringent blocker.
Platform: Google Chrome, Android, an app on iOS | Price: Free | Download from Chrome Store
Conclusion
With the proper technique, you can block access to distracting websites. Use a program or browser extension to block websites on a single device, whether temporarily or permanently. The former is more customizable, whereas the latter is simpler to use.