We all multitask to work without a hassle, which comes with a lot of tab switching. However, you would often find it convenient with Windows' inbuilt features. Tab switching is known as Alt-Tab. It is one of the most useful Windows features dating back to Windows XP. This post reviews a software—Alt-Tab Terminator—that replaces the default ALT Tab experience for Windows.
Review: Alt-Tab Replacement for Windows
The way Alt-Tab worked has had a lot of variations; Windows XP had an icon-only shifting interface, while in Windows 7, the live window shifting interface was introduced. While the PC's inbuilt feature could be more convenient, you would be looking for the best alt-tab replacement for Windows, and I have covered you all with it.
What is Alt-Tab Terminator?
Alt-Tab Terminator is a utility that replaces the default Windows Alt-Tab interface with its powerful interface. It makes Switching Tabs, applications, and multitasking more efficient and effortless and comes with pretty cool features.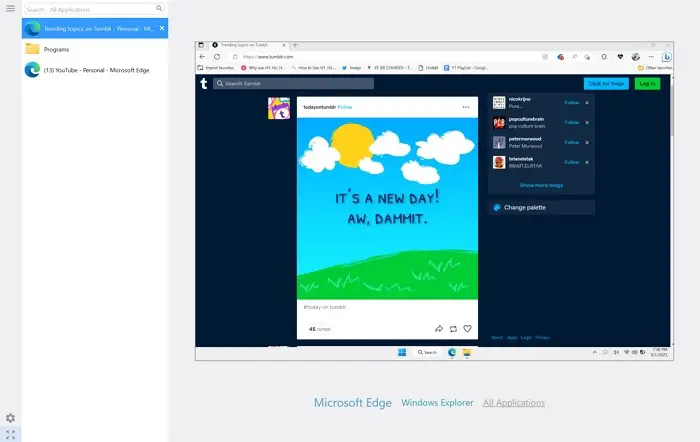 Features of Alt-Tab Terminator
The alt-Tab terminator comes with a List and Preview menu interface. After clicking Alt-Tab, you'll see a window with the list of all open programs on the left-hand side and the snapshot preview of the software selected on the right-hand side.
Search Feature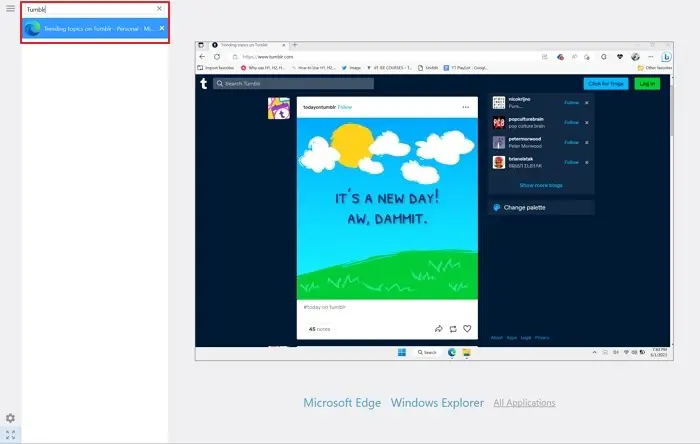 Using this feature, You can search between open applications and windows using the Search bar provided.
Live Preview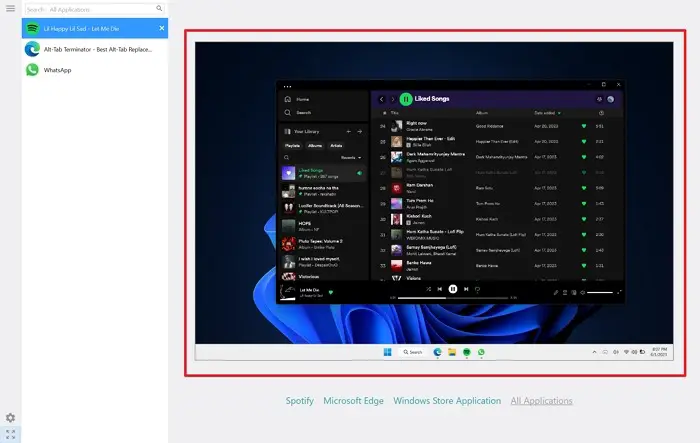 As mentioned, while switching the tabs on the right-hand side, you'll see the live preview of the applications open. Click the live preview section, and you can quickly launch the application.
App Cloud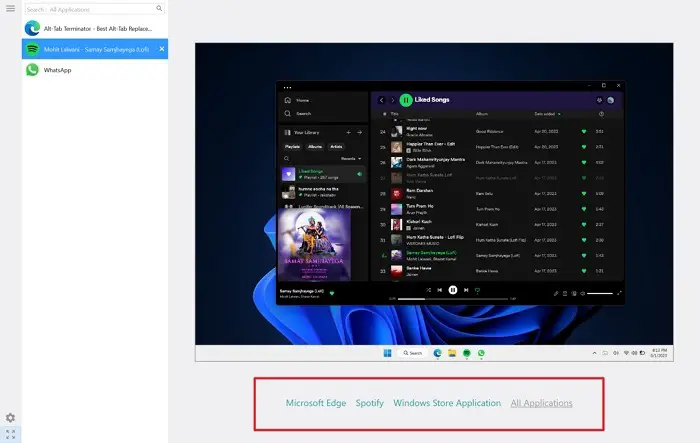 The App Cloud feature shows all the applications opened on your devices. To filter out the windows of the application you want to switch between, click the application name. Further, you can also Press Alt + `, and you'll be switching between different tabs of a particular application.
Another advantage of the Alt-Tab Terminator is that you can move between Applications, Tabs, and filters. The utility makes it simpler by using multiple keyboard shortcuts like Arrow keys, Tab, and even your mouse.
Context Menu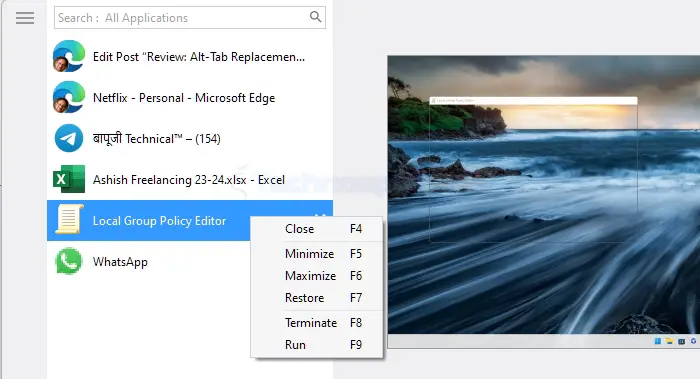 Right-click on the Window or tab you want to use the functions for. Further, you can also select from the various functions available.
Quick & Easy Customization
Press the Menu button in the top-left corner of the Alt-Tab Terminator to access the program menu and settings.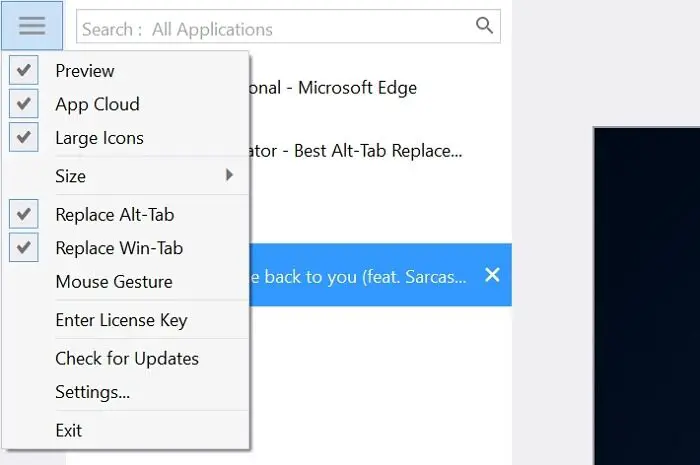 How to Use Alt-Tab Terminator?
Alt-Tab Terminator has the most straightforward Installation and usage compared to its competitors. You must install it, and it'll automatically configure itself as the default switcher. Along with the features, you can learn how to use the utility. The core operation is to click the Application or Tab name.
Is Alt-Tab Terminator Safe?
NTWind Software has developed Alt-Tab Terminator. They are reputed in the Freemium and Paid Software market. The primary function of Alt-Tab Terminator is to tweak with the Windows Registry, aka Regedit, and add its interface, and that's all it does.
Alt-Tab Terminator shows no sign of Network usage except License registration which means your data is safe and not shared anywhere. I have personally used and tested this software, which is safe to use.
Conclusion
Alt-Tab Terminator is one of the best Alt-Tab replacements for Windows. It is a powerful utility that will enhance your multitasking. Suppose you want more features than just switching tabs, like filtering them according to applications, larger live previews, etc. Alt+Terminator is the way to go. Thus, it is more convenient for seamless working without any lag.