Are you eager to strengthen online security? The best way to boost security in the digital landscape is to opt for 2FA or two-factor authentication apps. These authenticator apps provide different types of security layers. These include hardware tokens like fobs, push notifications, and software tokens. This post will share some of the best authenticator apps you can install on your phone.
How does 2FA or TOTP work?
2FA apps might use different processes but follow the same workflow—first, the user types in the login credentials. The authentication server goes ahead with password verification. If it's valid, the second step is activated, where one has to enter the unique code. With this additional information, confirmation of identity is done.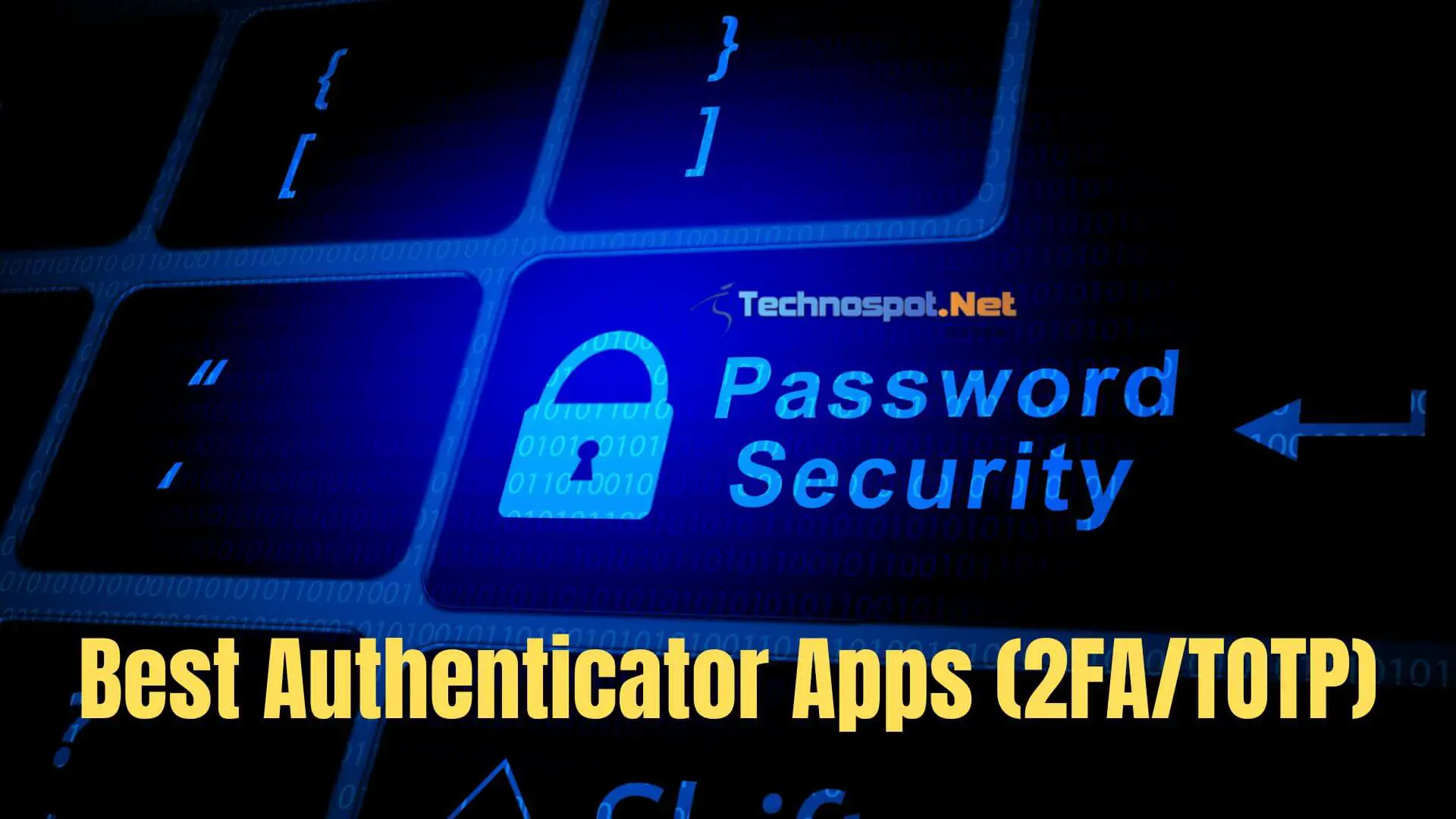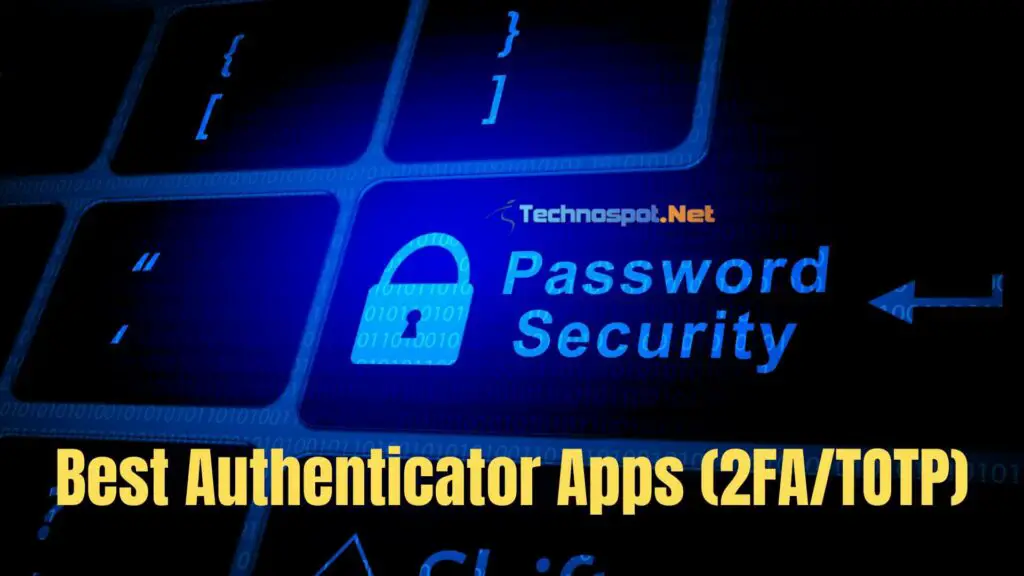 The Best Authenticator Apps (2FA/TOTP)
In the increasing cyber-attack world, ensuring security on online accounts is vital. Using one password isn't safe enough. Moreover, there are multiple authenticator apps available in the market. In this article, we have listed the top authenticators (2FA/TOTP) apps. These are:
Authy
Microsoft Authenticator
AEGIS
2FAS
So, let's not sit around. Scroll below to check all the best authenticator apps we have for you that will help you to increase your security.
1] Authy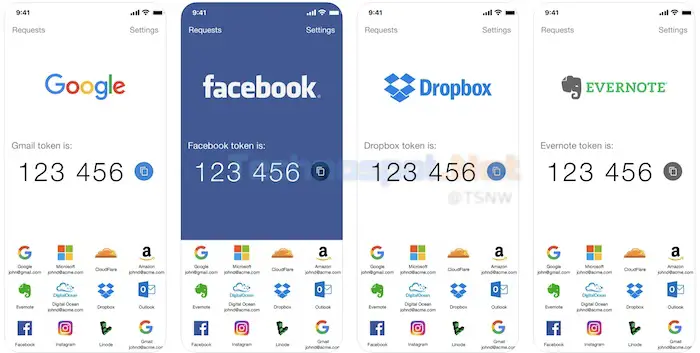 One of the best authenticator apps available is Authy. It is compatible with Mac, Android, iOS, and Windows platforms. Irrespective of the device, you can use this application. The impressive features of Authy include secure cloud backup, PIN protection, etc. Moreover, there are no advertisements or in-app purchases necessary.
You can also use Authy for other features like device syncing, offline support, and more. It is an excellent alternative to Google authenticator.
Features
Competitive Pricing
Multi-device synchronization
Password protection
Pros
Cloud backups
Mobile and desktop apps available
Cons
Download on iOS | Download on Android
2] Microsoft Authenticator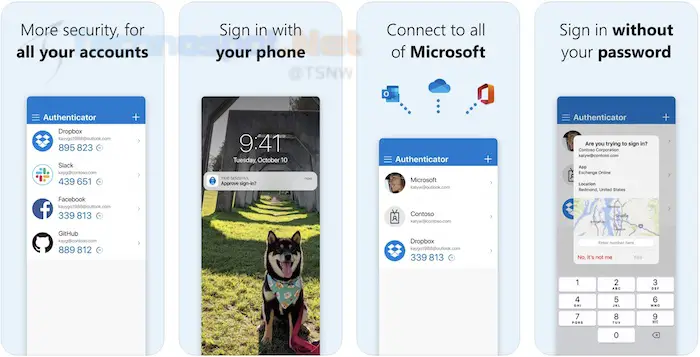 Microsoft Authenticator is a great choice if you are searching for a popular authenticator application. It is one of the most widely-used used 2FA apps by schools and organizations. It provides 2FA via a code generator on sign-in by phone. The app is available for free and can be used across multiple platforms.
Apart from offering one-time codes, there are other functions that Microsoft Authenticators perform seamlessly. For instance, it can be a password, address, ID, and payment manager. For passwordless log-ins, you can also use the app as a passkey.
The app offers an additional security layer in the form of a PIN or biometric security. In addition to the above features, it is easy to back up accounts on the cloud using the Microsoft Authenticator app.
Features
Access management
Credential management
Risk-based authentication
Pros
Available for free
No limitation in linking accounts
Cons
Compatibility issues with iOS/Android
Download on iOS | Download on Android
3] AEGIS Authenticator – 2FA App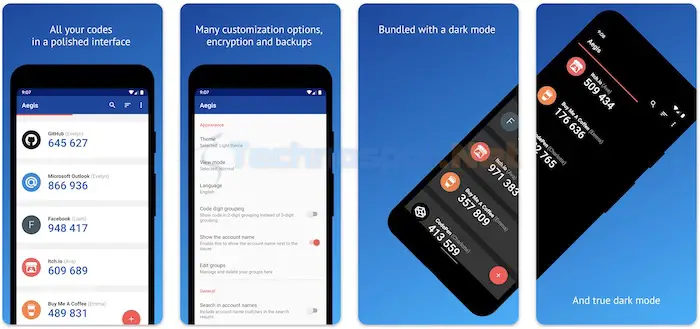 Although Aegis is not a well-known authenticator app, it provides some impressive features. It is an open-source and free application that offers excellent 2FA security. It supports TOTP and HOTP algorithms, making the app compatible with various services. Moreover, it provides high-grade encryption.
All the one-time passwords are kept in a vault for safety. You can even set up a password so that no one with malicious intent can access the vault. Moreover, you can also opt for biometric unlock if the device you use has a biometrics sensor.
You can also take advantage of the organization options that Aegis offers. For instance, you can create custom groups to access multiple one-time passwords better.
Features
Automatic backups of the vault
Simple user-interface
Export tokens and import them into another device seamlessly
Pros
Available for free
Encryption with strong cryptography
Cons
4] 2FA Authenticator (2FAS)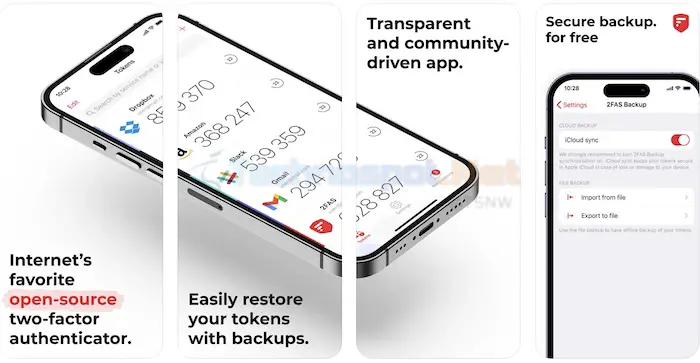 If you are looking for the most secure 2FA application, you can check out 2FAS. The app offers a wide range of exciting features. 2FAS protects the form of biometrics or passcodes. You can also restore tokens with the help of backups. Besides, you can sync across mobile devices.
Another aspect that makes 2FAS different from the rest is that it works offline. Moreover, the interface is user-friendly and can be used by anyone. You don't need to have an account to use this application.
As 2FAS is an open-source project, a well-developed community puts in the effort to develop it more. You can contribute on Discord and GitHub.
Features
Tokens can be transferred
Widgets available
Available for Android and iOS
Pros
Open source
Pin/biometrics security
Cons
Simplicity gets in the way of modification
Download on iOS | Download on Android
Conclusion
These conclude the list of the best authenticator apps. The increase in cyber threats is a real danger. Now more than ever, it is essential to boost online security. 2FA offers the additional security that users need, which can be achieved via different authenticator applications.
Before you choose the authenticator application, take a look at the features. There are several 2FA/TOTP applications, so checking out the pros and cons is essential. Make sure you take these into account before making a decision.