With plenty of social accounts, credit cards, email accounts, and other credentials, securing them is a must. That's when you create strong and complex passwords that are different for all of them. However, remembering them is complex, and typing repeatedly is a hassle. The solution is to have one master password, which stores all your passwords safely. So, if you are looking for the best password managers to secure your account, we have covered you all!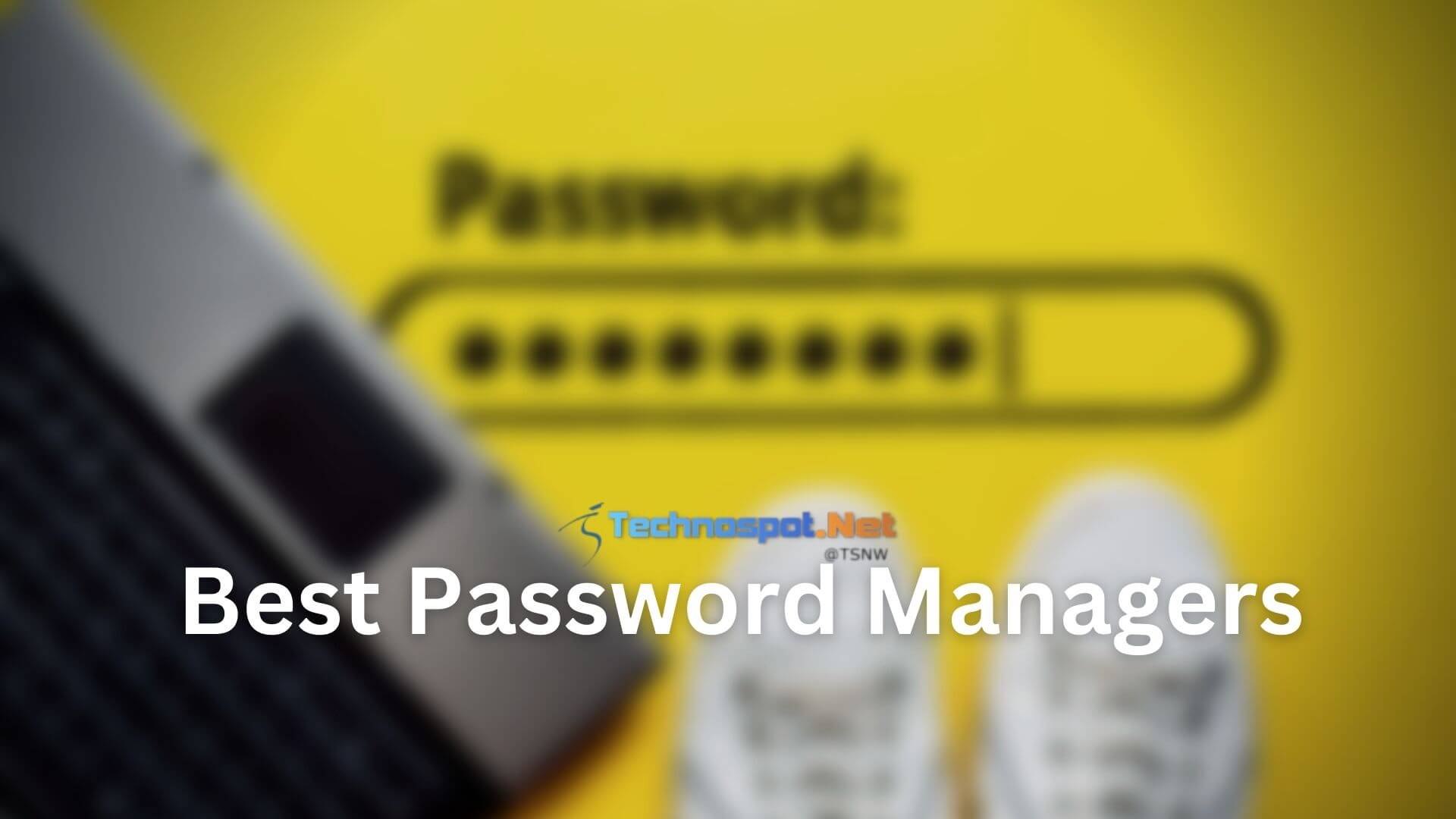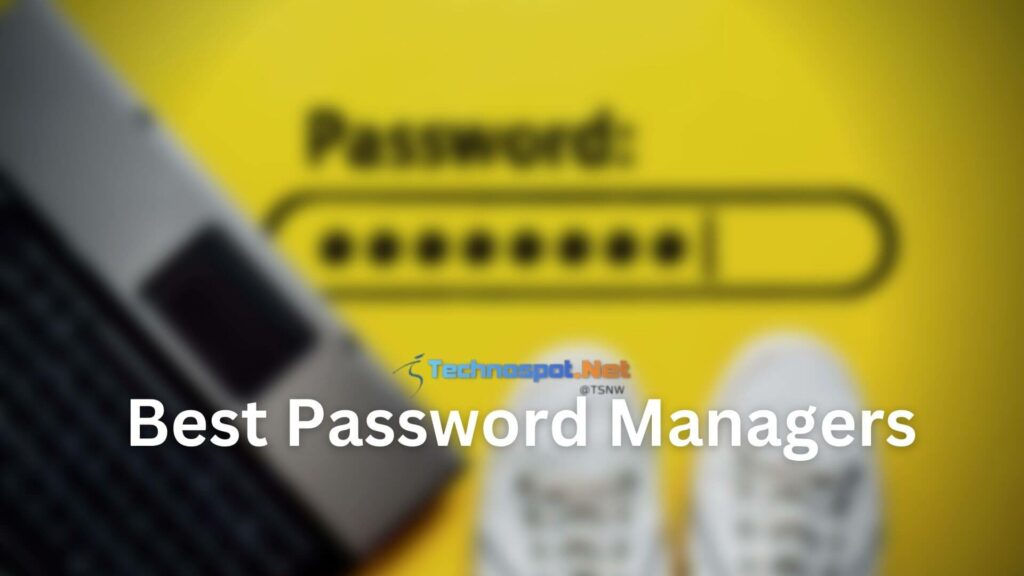 The Best Password Managers To Secure Your Account
There are plenty of password managers but finding a legit and secure one is a hassle. Here we have analyzed and gathered the best ones in the category.
Below-mentioned is a list of the same:
Bitwarden
LastPass
1Password
NordPass
KeePass
Now, let's check each of them in detail about what makes them the best!
1] Bitwarden
How about a password manager that lets you store unlimited passwords in its free plan?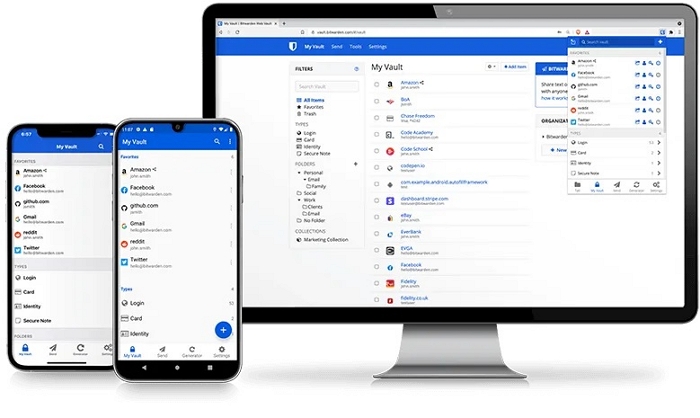 If that seems unbelievable, then Bitwarden provides you with it! Though it has a paid plan, its free plan does not have many restrictions. You can save as many passwords as you want. Plus, you can sync it with your own devices at no cost. Besides, this one is ideal for you if you are a novice to password management. With its simple and intuitive interface and ease to use, you will not have any trouble using it.
Moreover, its premium plan is for accessing advanced features. At the same time, you can even get an analysis of whether your passwords are strong, weak, or moderate. These also let you know if you need to change them, if it's much older, or if you use a common password at multiple places. Thus, Bitwarden generates password health reports, and you can use passwords in urgency. However, its auto-capture and auto-fill features aren't that effective.
Check it out here.
2] LastPass
How about a password manager searching the dark web for stolen passwords?
If you want your password manager to watch over the dark web for stolen passwords, then LastPass is a must-check!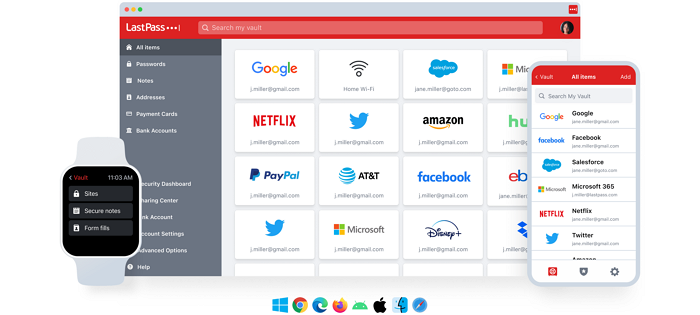 It crawls over the dark web for your password security. Plus, it also has advanced defined mechanisms to encrypt your password.
It's practical, reliable, and accurate with the features it serves. You can secure all your passwords with a master password, but that's optional. Besides, it has a passwordless vault login feature, so the master password is not mandatory.
However, the free plan is quite restrictive. It does not allow you to sync them over different platforms. Therefore, a paid plan works. With its Secure Password Sharing feature, you can securely share your password and credentials with your loved ones. One of its drawbacks is the lack of two-factor authentication.
Check out the password manager here
3] 1Password
How about a password manager to secure your account that autofill login details with one click?
If yes, then 1Password is the ideal choice for you!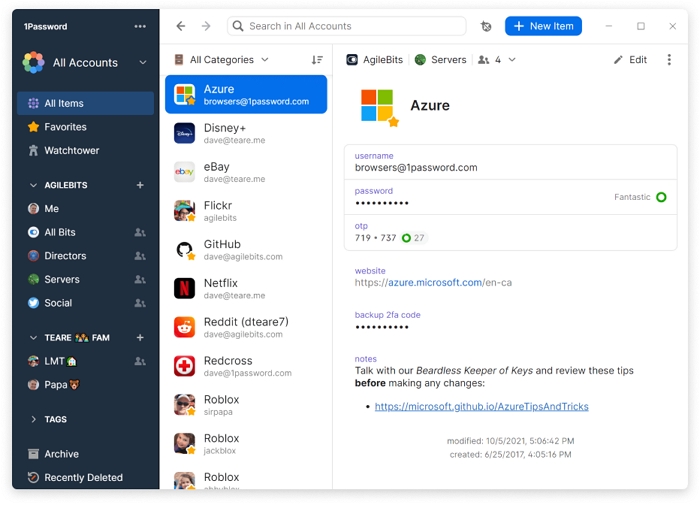 When you find it difficult to remember passwords or hassle logging in, you turn to the browser's autofill feature. However, it's not that secure. Here's where the password manager's feature comes into play. It saves all your passwords in its storage and provides a simple login with its auto-fill and login feature.
Moreover, it's available on Android, iOS, Windows, Mac, and Linux. With its Secure sharing feature, you can share credit card details, account credentials, and lots more. Besides, it does support multi-factor authentication so that you can ensure advanced security for your device. It does not have a free plan. You can get a free trial for two weeks.
It does have some drawbacks. There are limited import options, and the tool does not support password inheritance.
Check out the password manager here
4] NordPass
How about a password manager that can check whether your passwords or credentials have even been leaked?
If yes, then NordPass is the ideal choice for you!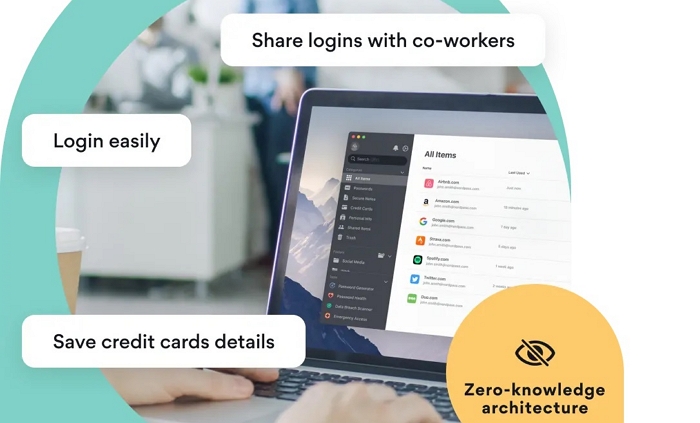 It has a data breach scanner that travels through leaked databases. So it can detect whether your details have been revealed or not. If yes, to what extent would it affect you? It helps to know that too. Further, it helps to keep your passwords secure. This is because it can analyze all your passwords and generate their health report.
If the report is not that good, it suggests and helps you change and keep strong passwords. It's mainly for enterprises as it has advanced features for administrators. Besides, it also tells if your password is reused and is vulnerable to a breach.
Passwords have a vital role to play. Thus, with its password inheritance feature, you can transfer it to someone you trust. Moreover, it does have a two-factor authentication system, and that, too, is efficient. You cannot use the tool with a free plan across multiple devices. Its premium plan is costlier because it has advanced features, especially for enterprises.
Check it out here.
5] KeePass
How about a password manager that you can customize for extra-edge security? 
If yes, then KeePass should be your ideal choice!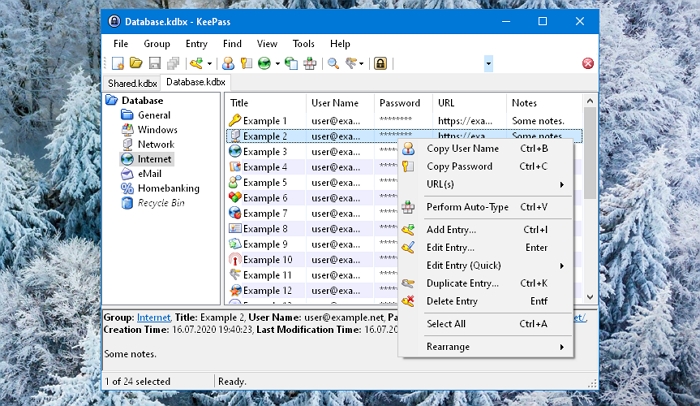 What sets it apart from others in the category is that it's free to use. It also serves educational purposes and has a learning curve along. KeePass is not for everyone but only for coding enthusiasts. That's why it could be challenging to use if you are a computer novice. It's an open-source platform, yet it does not compromise your security. The software uses advanced recreation algorithms. Moreover, you can install plug-ins that give you access to more encryption features. So you can customize it according to your needs.
However, it's officially available only for Windows. Besides, its interface is quite outdated—more on KeePass.
Check out the password manager here
Conclusion
If you were searching for the best password manager to secure your account, then you would have gotten your answer! Bitwarden has plenty of features in its free plan, also. LastPass is one of the best options for dark web monitoring but is effective in the premium version only. 1Password has the best autofill and login features in its paid plan. If you have enterprise needs, then NordPass works for you. Besides, if you are looking for a free tool and are a coding freak, KeePass is a must-check.
What is Google Password Manager?
Google Password Manager is a feature of the Google Account that helps you securely store and manage your passwords. It allows you to create strong, unique passwords for your various online accounts and automatically saves them in a secure, encrypted database. It is integrated with Chrome, Android smartphones, and Chromebook. You can also access it online even if you do not have access to your Chrome browser.
Is Passwordless Authentication Good?
Passwordless authentication refers to verifying a user's identity that does not require the user to enter a password. Some examples of passwordless authentication methods include using a security key, biometric authentication (such as fingerprint or facial recognition), and one-time codes sent via email or text message.
While on the one hand, it is easy to use, enhances security, and reduces the risk of password reuse, it is not suitable for all and in all situations. He could be in trouble if someone loses both of his hardware keys. Additionally, backup keys are not cheap.