Do you have a habit of keeping the workspace clean and organized? In that case, opting for a small USB keyboard is an excellent idea. The small size allows you to work or browse the net in the smallest spaces. Besides, you can save space and attain comfort while working or playing games. In this article, we will discuss the best smallest USB keyboards available online for you to buy.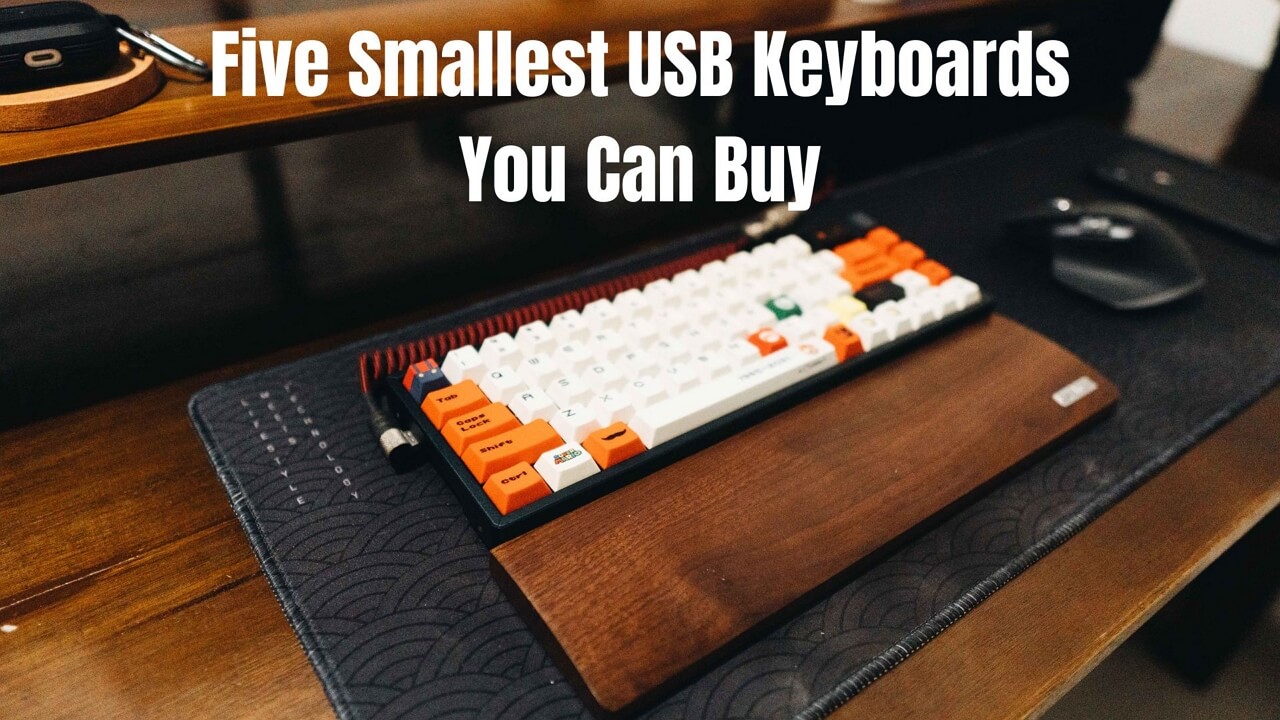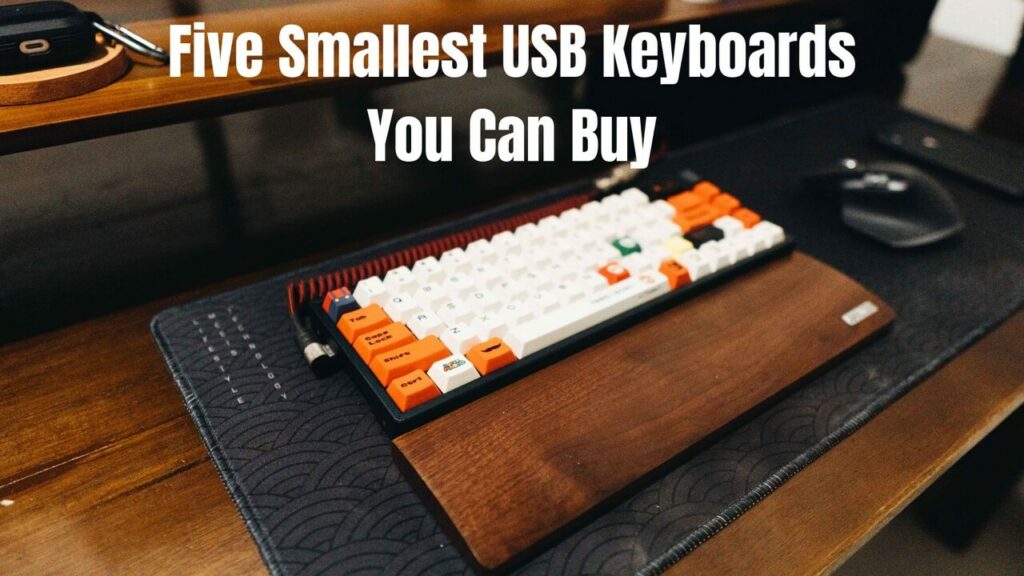 Five Smallest USB Keyboards You Can Buy
Here's the list of the smallest USB Keyboards. Check them one by one below and find the one that suits your needs.
Zebronics Keyboard K04
Lapcare D-Lite Plus
Portronics Chicklet POR-973
Rii Mini Keyboard
Let's find out these keyboards' features, usability, and functionality.
1] Zebronics Keyboard K04 Mini USB Multimedia Keyboard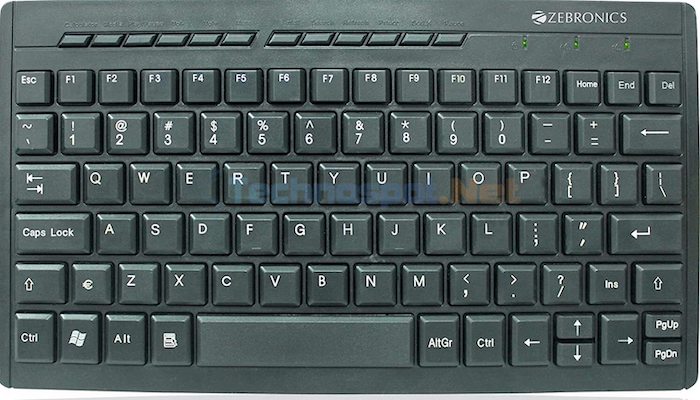 One of the best small USB keyboards available right now is the Zebronics K04. The mini multimedia keyboard has a slim design with an aesthetic appearance. There are 84 keys, along with 12 hotkeys. The comfort aspect of the keyboard is applaudable. You will experience a silent tactile feeling while using it.
The wide range of features makes the product even more appealing. Apart from the highly precise keys, you also get laser-printed keycaps. You can expect them to last for a long period. Apart from that, there are 1+ million typing operations.
It comes with a 1.2-meter cable length, making it possible for you to work with ease. The product weighs 333g, making it easy to carry wherever you want.
2] Lapcare D-Lite Plus Wired Mini Keyboard with Chocolate Keys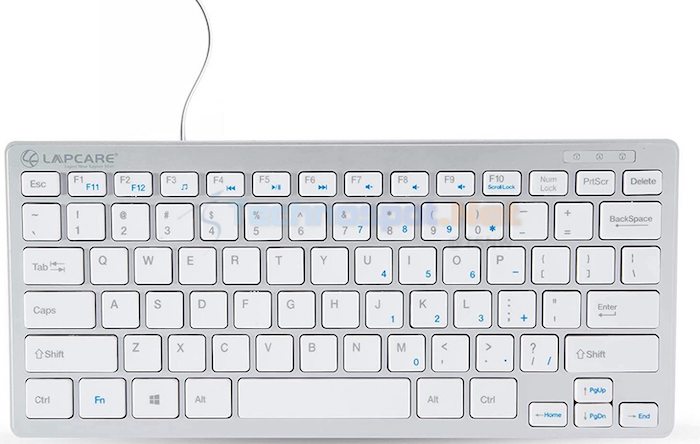 Another excellent small USB keyboard you can check out is the Lapcare D-Lite. It is compatible with both desktops and laptops. It is available in silver color, giving it a sophisticated appearance.
The mini keyboard offers a great deal of comfort to the users. You can use it for a prolonged period without getting exhausted. Moreover, it is not too noisy, making it easy for users to carry out operations silently. Here, you will get 87 soft keys.
The integration of the chocolate keycaps enhances the stylish aspect of the product. Keycaps, along with short keystrokes, enable easy and hassle-free typing. It means that users can activate the keys without using too much force. That eventually helps your fingers and allows you to work for long hours without getting tired.
Besides, the keys are spaced perfectly. It is to ensure that the user can use different keys accurately without the issue of pressing one key instead of another. Here, you will also find an integrated multimedia function key.
The product is lightweight and can easily be carried from one place to another. Moreover, it is made from high-quality materials, indicating its increased shelf life.
Another excellent aspect of the product is the UV coating of the keys. That way, the letters printed on the keycaps won't wear off easily. It offers longevity to the product, and you don't have to worry about another investment anytime soon.
3] Portronics Chicklet POR-973 Foldable QWERTY Keyboard

If you are looking for a unique yet reliable mini keyboard, opt for Portronics Chicklet POR-973. Portronics is a trendy gadgets brand dedicated to offering top-quality, functional products in the market. For over a decade, the brand has released remarkably innovative tech products. And this keyboard is no exception!
It is a foldable keyboard compatible with laptops and desktops. The product is wireless, so you don't have to worry about messy wires anymore. Moreover, it is comfortable to use. That is due to the large keys and their perfect placement on the keyboard with adequate space.
The ergonomic factor of the keyboard makes typing easier. You can expect no miss-typing or errors in typing while working. Also, the foldable aspect makes it easier to carry the product wherever you want. Fold it, keep it in your bag, and you are ready to go!
The Portronics Chicklet POR-973 is highly compatible with Android, iOS, and Windows. You can even use Bluetooth to use it with smartphones and tablets. The keyboard comes with long battery life. You can work 140 hours (maximum) on a single charge and keep it on standby for six months.
Another excellent feature of the keyboard is the sleep mode and auto power off functionalities. You can use these functions to save battery life. The keys present on the keyboard are made from ABS plastic, leading to durable and sturdy keys. You can expect the product to last for a prolonged period.
4] Rii Mini Keyboard Wireless Touchpad Keyboard With Mouse Combo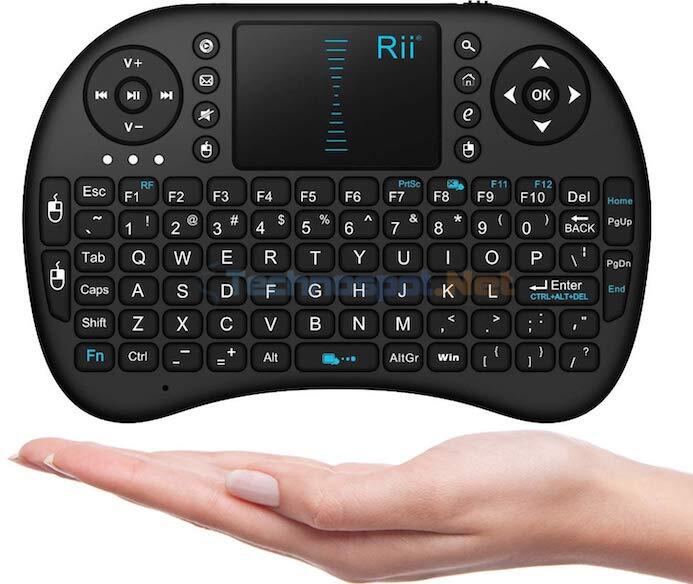 Perhaps the fascinating product on this list is the Rii Mini Keyboard with the mouse. The Mwk08 I8 Mini 2.4Ghz is perfect for work purposes and gaming. If you are an avid gamer, choosing this keyboard is a great idea.
There are 92 keys present on this mini keyboard. It comes with a touchpad and acts as a mouse too. You can hold it in your hand and use different functions while gaming.
The design of the product is impressive. The ergonomic handheld design is one of a kind. It is highly compatible with Xbox360, Android TV Box, PS3, PCs, and Google TV.
With this keyboard, you will get a lithium-ion battery. It lasts for a long period and allows users to play games or work on them with ease!
Conclusion
smallest computer keyboard
These are the smallest computer keyboard (USB keyboards). Use these keyboards if you have space issues or find it easier to work with small gadgets. Don't wait anymore! Check out these keyboards and choose the one that grabs your attention the most!