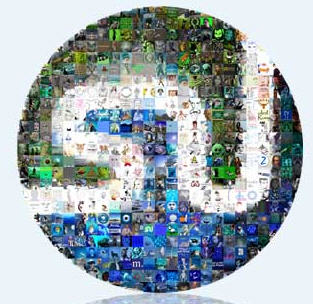 Stumbleupon is one of those services, which don't need any introduction, especially among bloggers, webmasters, and internet savvies.  However, keeping in mind that there might be people coming across this post, who don't have any idea about Stumbleupon, can read this awesome post.
Yet I joined SU on Jan 01, 2008, but I lately became active here, I learnt so many things about Stumbleupon, with my experiences and Thanks to some very helpful people, who are in my friend list, special thanks to Rob.
Well, as likes and dislikes come naturally with every new thing that enters your life, there are certain things about Stumbleupon as well which I like and dislike, so just thought of sharing them with all of you.
Here goes the list,
Things I like about SU

Adding any other Stumbler to your friend list, allows you to see the pages he Reviews, and this is delivered to you under the ' What's New'  tab on your Stumbleupon profile. This feature is like getting the pages of your choice, without any effort, provided, you and your fellow Stumbler have same set of interests.

If you like a Stumbler and his Stumbles, you can add him/her, to your friend list, and stay updated with whatever he Stumbles, irrespective of, that he adds you as a mutual friend or not.

You can show the gratitude towards any other Stumbler, if you really find something very useful, or if something that has appealed you big time, by writing Reviews on their profile.

In case you feel like supporting some page, and making it popular on Stumbleupon, the 'Send to' button is awesome tool to share the page immediately with your friends.

You can easily communicate with anyone, irrespective of his/her presence in your friend list, through personal messages (imagine Orkut, with scraps which are visible only to sender and the receiver) yet there is a feature through which one can restrict others by sending messages to him/her, but generally people don't impose these restrictions, I have seen 2-3 profiles, which don't allow you to send them messages.

There is something in the algorithm of the Stumbleupon, you never know when all of sudden you start getting huge traffic to a page which was submitted (discovered) at Stumbleupon, long back. I have seen this, one of my posts which was Stumbled in March, got like 500, 700 and 300 hits in month of August, which means you can't consider a page on stumble to be dead, probably never.

Stumblers, generally respond well to your good Reviews for their Stumbles, and they respond by Stumbling your favorites, which probably increases the popularity of your Stumble.
Things I dont like about SU


Once you have added a Stumbler in your list, you keep getting the pages Stumbled by him/her, sometimes it may happen, that you realize that due to some reasons (like you lately lost interest in type of pages he/she Stumbles), you don't want to receive pages from particular Stumbler in your account, you can't set filters to it, only options left are, either you remove him/her from your friend list, or live with that.

There is no mechanism or search like thing, through which you can easily retrieve the page you that you stumbled long back, you can only manually search that page by moving page by page in your favorites list. Yet every page you Stumble gets bookmarked in your Stumbleupon folder, and they are even further classified, as per the tags, but still searching there too needs a lot of patience.

My experience says, Stumbleupon doesn't listen to the reportings, facility of reporting, pages with wrong tag, or dead pages is there as a widget, but its been more than a month, and something I reported hasn't been rectified as yet, you can read the full story about my experience here.

The messages I send to someone, there appears a checkbox which is to be selected, if you want to send the copy of that message, to yourself as well, I do select that for every message I send, but I don't know where are they saved, or where is that copy of message sent to me, yet when you click to reply some message, you can see recent messages which you sent to that person, but this happens irrespective of the selection of check box.
So this was all about my experience, my own set of likes and dislikes, yet I Love Stumbling, now I am never found doing 'Nothing' as when I am supposed to do nothing, I am Stumbling, and sometimes even when I should be doing something, I am found Stumbling,  lol, what's your experience, Share your likes and dislikes in the comments. Hope you enjoyed reading this article.