Have you ever visited a site and ended up scrolling it for hours? That's right! Numerous websites, such as Twitter, Facebook, etc., offer us entertainment. As a result, we get distracted and invest our productive time. Here, we have listed the best browser extensions to time limit website visits.
While the websites are relaxing, too much time spent on them can lead to time wastage. It is necessary to track the time you are investing in these websites. That way, you can have fun while keeping yourself in check—fortunately, several browser extensions aid users in tracking web time and limiting it.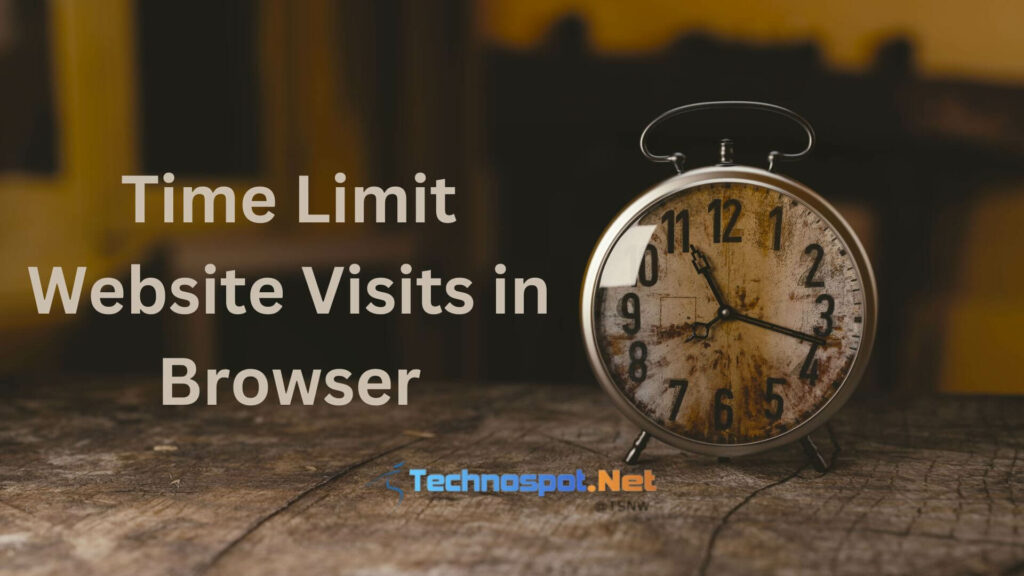 Time Limit Website Visits in Browser (Extensions)
You can use several browser extensions to keep track of the website time. That way, you don't have to worry about wasting valuable time.
Limit – Set Limits for Distracting Sites
StayFocusd
Productivity Owl
Webtime Tracker
Take a look at these extensions –
1] Limit – Set Limits for Distracting Sites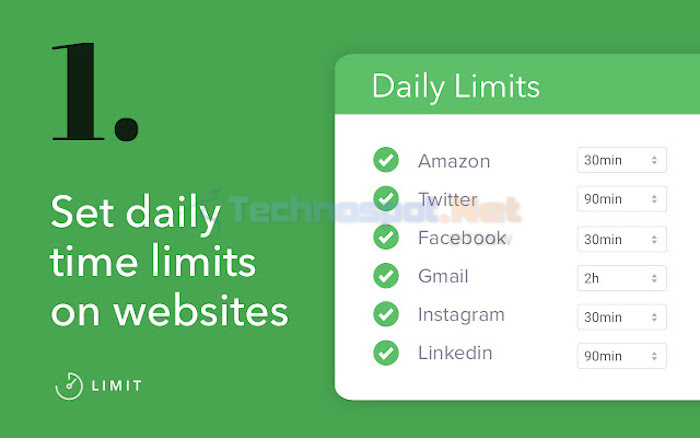 One of the most popular browser extensions for checking your time on websites is Limit. The extension comes with various features, enabling users to maintain productivity easily. You can use Limit without a fuss, as the interface is user-friendly.
All you have to do is install the extension on your system. Now, enter the website on which you want to monitor your time and set the daily time limit. You can set different time limits for different websites. As the time limit approaches, Limit will send you a notification so you can get ready to exit it.
When the time limit set is over, the extension will direct you to a Green Screen automatically. You can add and remove websites you want on the list without hassle. It is pre-integrated with ten popular distracting sites. Develop healthy digital habits with this excellent anti-distracting extension.
Features
Add or remove websites with ease
Ten distracting websites available
Block distractions on multiple devices
Pros
Configurable statistics
High-level privacy
Cons
Still in the early stages, so you may find some bugs
Install on Chrome | Install on Edge
2] StayFocusd (Chrome)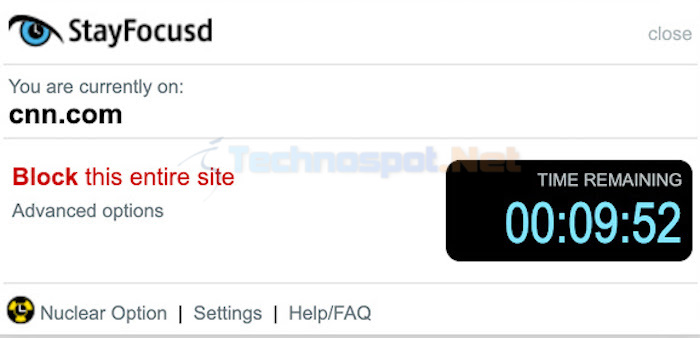 Another impressive extension to boost your productivity is StayFocusd. The tool helps you prevent getting distracted by various entertaining websites. You can use this user-friendly Chrome Extension to set time limits on different sites. As the name suggests, StayFocusd is determined to keep your focus on your work.
Using StayFocusd is as easy. You have to set the time limit you want for a particular website. When the time limit is over, the site becomes inaccessible for the day. The customization feature of the extension is impressive.
You can allow or block websites seamlessly. Apart from that, you can also allow or block paths, pages, subdomains, and more! Besides, you can always email the team for support.
Features
Add sites to the blocked list seamlessly
Can block specific paths, subdomains, etc.
Highly customizable
Pros
User-friendly interface
Support from the team
Cons
For some users, setting it up is a little tiresome
No option to block specific sites permanently
3] Productivity Owl (Chrome)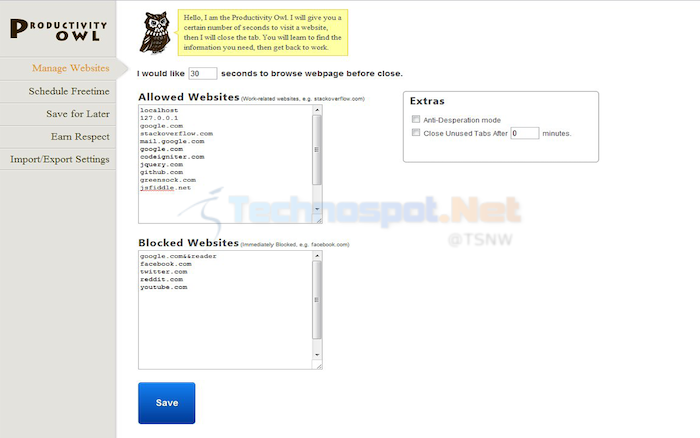 Is productivity an issue for you? Are you having trouble keeping yourself focused while working from home? Not to worry! Productivity Owl is here to help!
Productivity Owl is a highly reliable Chrome extension that aids users in regaining productivity. It is the best way to stop yourself from getting distracted by various websites. Here, you will find three types of websites – Allows, blocked, and countdown.
In the Countdown mode, users get extra time before the extension exits the tab. You can also opt for the scheduled work and schedule free time. Task manager is another impressive feature of this user-friendly extension. When a task is completed, you get break minutes as a reward.
Another unique aspect of Productivity Owl is the presence of respect levels. These are low respect, mediocre respect, moderate respect, and high respect. If you complete all tasks, you can eventually gain high respect from the Owl!
Features
Motivate users to complete tasks and earn breaks
Allows three different types of websites
Respect levels present to determine the productivity
Pros
Cons
The timer sometimes closed that is not active
Closed the tabs that are not allowed on their own
4] Webtime Tracker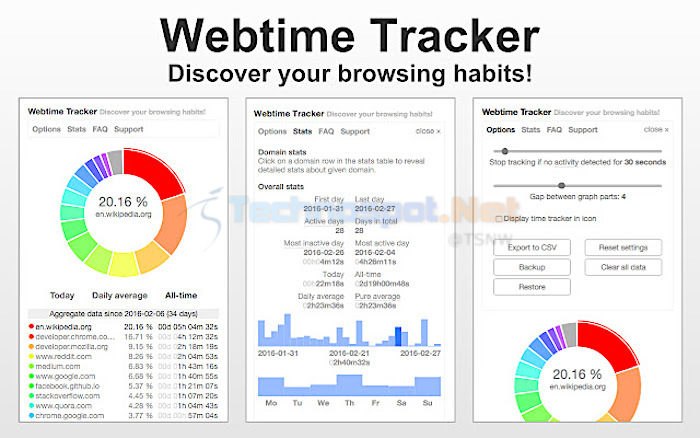 If you are looking for a reliable time-limit website extension, you can choose Webtime Tracker. It is highly efficient and delivers excellent results. The extension keeps track of the web activity based on domains. You can see a wide range of statistics, such as today's overview, daily averages, and more!
With this data, you can see how much time you spend on each website. Moreover, the presence of colorful graphs makes it easy to conduct a quick analysis. The extension also offers features such as backup and restore CSV export, screenshots sharing, etc. You can also use the extension offline and use the customizable features.
Features
See time spent on each website
Availability of detailed statistics
Ability to take screenshots
Pros
Available for free
Customizable features
Cons
It can be overwhelming for some.
Conclusion
These are the best browser extensions to limit spending productive time on websites. However, you need to be aware of your time on the web. With these extensions, you can have fun and relax without getting distracted. Setting timers or notifications will alert you and aid you in regaining focus!