Here is a smart map of Browsers Share in the market which tracks the increasing and decreasing ratio of market share of browsers like IE, Firefox, Chrome, Netscape, AOL etc right from 2002 till 2009.
What is interesting is to see how different versions of the Same browser are taking over each other. Typical example of IE where there are three variations and IE 6 still dominates because of  Windows XP still being used in many corporates and possibly by many home users also.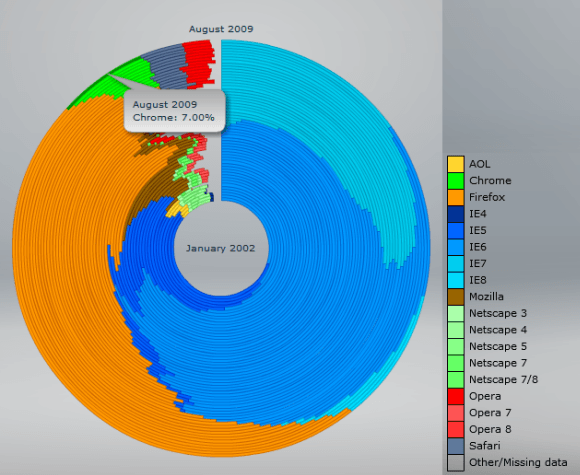 What I loved best was the ease with which you can use it to find how things changed in time. Check it out here
Latest Browser Share :
Now since this is bit obsolete, Here is the latest browser share which is maintained by W3 Counter and gets updated for every month.  So for May 2011 here are the results :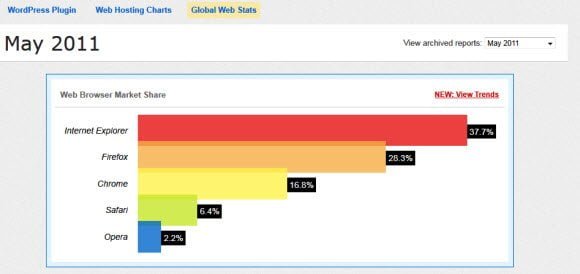 IE still leads as IE comes installed by default with the OS followed by Firefox, Chrome, Safari and Opera.
Browser Share Trends :
Now what you will love to see is the competition and more of comparison, something which you see Stock Market. w3 counter has set up market share trends which keeps itself fresh.
What is interesting here is that even though IE still dominates but soon Chrome and Firefox will cross it as seen by the up trending graph above.