So, how do you find Time Zones?? There could be several methods, Google it out is probably the simplest solution, well here is an Online tool, which you can bookmark and use whenever you need to check on Time Zones.
Time Ticker, is a beautifully designed, interactive online tool which is able to tell you the Time Zone in any country, all you have to do is click on the country in the World Map.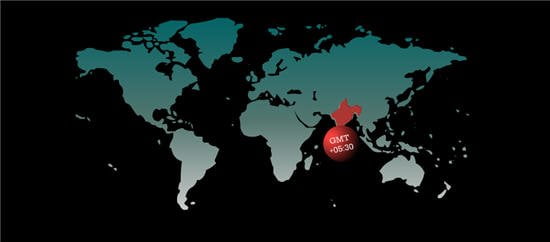 If you don't know the exact position of the country on the world map, don't get disheartened Time Ticker has something for you, you can choose a Country name from the 'Complete list of countries' panel and click on the it to get the Time Zone, there is also a panel which says 'Countries in this time zone', which tells you all the countries having same particular time zone.
There is another panel on the right hand side, which has a couple of more options, like telling the exact time and date in particular country, Mute the ticking (yes, Time Ticker also has a ticking sound, and clicking to get time zone also has a very unique sound, you will love it.), Set Computer-Time (feature works with IE only), etc.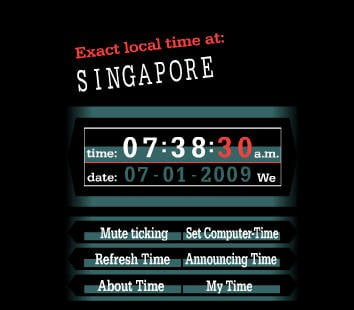 Time Ticker is a nice tool to get the time zones instantly, bookmark it for quick access.
Do share with us how you liked it.