When it comes to navigation Google Maps and Here maps from Nokia are the most used ones. While the later gives complete offline support company like TomTom still leads the global navigation solution used by companies providing cars on rent and many other places. TomTom has recently launched their app for Android in India priced at Rs 2000 which is surprising because till date the company has sold its navigation system packed in devices with powerful GPS inbuilt.
Why TomTom ?
Like I said above, the existing navigation solution from Google and Nokia are more than enough for regular users in India and it will be interesting to see if they can be successful in India.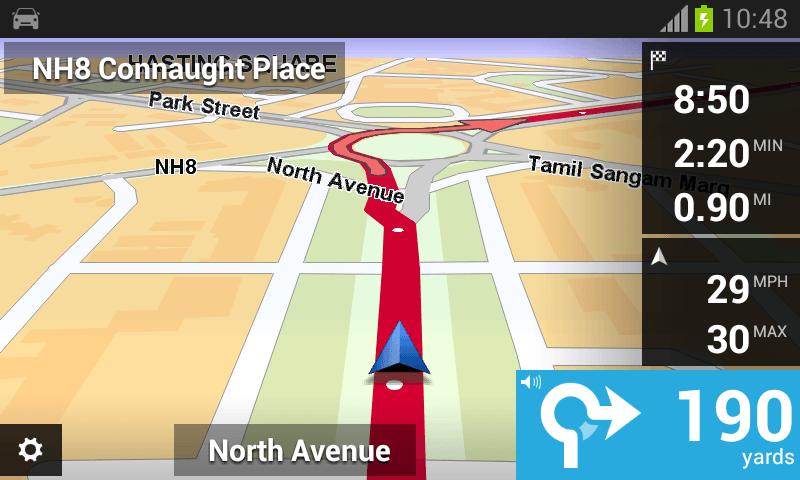 One thing is sure that the app is not targeted towards regular users but only for travelers who need to get to every corner of the city. Android being the most popular mobile OS in India, TomTom App might make sense. There are couple of reasons I can think of:
Google Maps doesn't have true offline feature. So at the end you still spend mobile data which is expensive in India.
TomTom has three features which is also available for Google Maps– Fastest Route, Economical Route and Shortest route. Thanks to their detailed local maps.
It has all the features Google Maps provide including 2D/3D driving view, Landmarks.
TomTom includes voice instruction in various native languages spoken in India.
That said, I will stick to my point that its not for regular users and even a heavy travel guy will think twice before spending so much over an app. However if you can calculate amount of data spent on navigation when using Google Maps over your expensive mobile data in India, it might turn out to be a cheaper solution in long run.
Download:
[appbox googleplay com.tomtom.india]
Let us know in comments if you would buy or not with some of your reasons.