uberVU is a service which allows you to track and respond to conversations about particular story over the web, i.e. uberVU consolidates the reactions about any story from blogs, Twitter, Digg, FriendFeed, Disqus, YouTube etc. in threaded manner, also allows you to respond to them.
How to use uberUV ?
You need to enter the URL for any story to keep track of conversations about it across multiple sites and services or you can save the bookmarklet as shown below to start tracking any URL in one click, as shown below.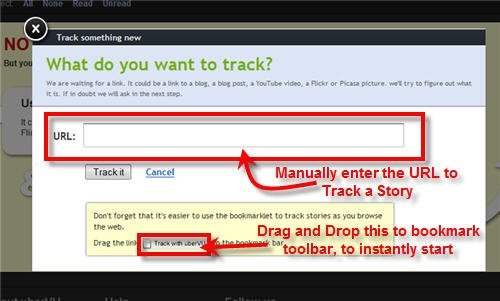 Once done, you can start seeing the conversation growing as the data is being pulled from different sites like twitter or digg or any other service.  As you see conversation about stories and that from different social media users it gives you a broader view of the same thing with different variations.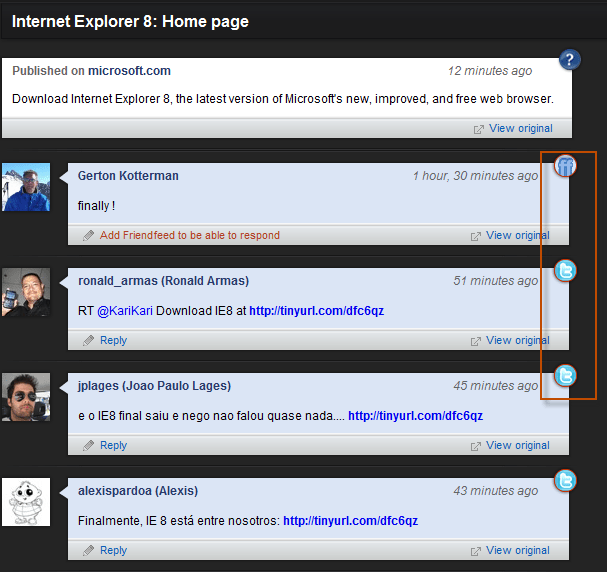 Now interesting part is you can also respond them from here also. You will ned to just authenticate according to the service.
Features of uberUV
uberVU also provides several other options like Archiving, Mar as read/unread, Labels etc. which make the tracking more convenient and manageable.
As far as the tracking part is concerned, it works pretty fine, i.e. you can view the conversations immediately as soon as a new one arrives, but there are certain things which need to be worked on.
The 'Delete' button for Labels doesn't seem to be working fine.
Replying a reaction from uberVU interface didn't work well for me, hope to get them resolved during Public Beta.
You can also request for an invite to try it before it goes public.Request an invite here, and give it a try, the idea is definitely awesome, tracking stories across multiple channels is something everybody wants at some point of time.