Tracking a website which doesn't have RSS  or lets say there is a featured movie section on a Hollywood blog and you just want to get an alert when it changes or may be the top news. Stock Price to Dollar Values , possibilities are endless.
This sounds difficult but that's not impossible, FireClip , an excellent plugin which can track portions of web pages and reload them later to check for updates.  You can store unlimited number of sections of different websites and stay updated.
I took an example where I want to track the changes in BSE / NSE indexes on Money Control. All I need to do is select the section which shows me the Stock Indexes and Save it by double clicking. This adds the clip to gallery. Now you can forget about going to money control and just use the Gallery Section of this plugin to see the update.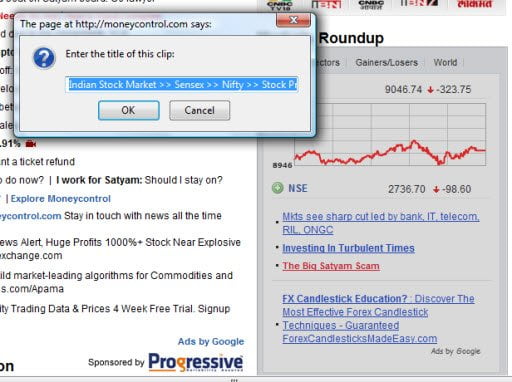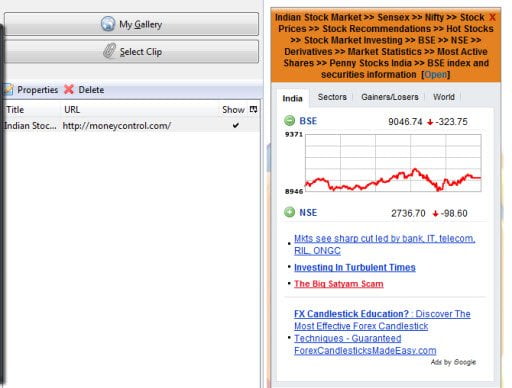 This plugin must be creating Iframe like structure and shows only the part of the website to you. So your loading time might not be very different. You can download this Firefox Plugin here