Swine Flu outbreak is still not epidemic but its on high alert. Started from Mexico the flu has spread and to make everybody more aware we have come with 5 suggestions on how you can track H1N1 Swine Flu
Swine Flu on Google Maps :
This would be the best way to do it if not real time its getting updated pretty soon. Purple marker is confirmed or probable, Pink marker is suspect, Yellow marker is negative, Fatal cases have no dot. Swine Flu Map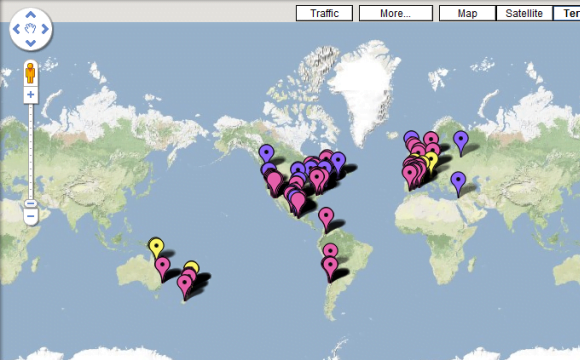 Swine Flu Google Earth :
You can save the above Google maps of Swine flu as KML and then watch it on Google Earth. Here is a post on this discussion and image below.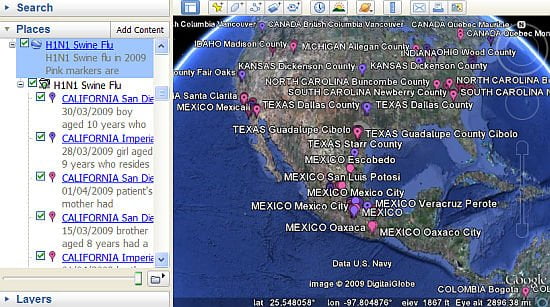 Swine Flu Google Trends :
Google Trends on Flu outbreak tracks information how much and to which extent flu has spread.  Keep an eye on this trend by selecting your country. Flu Trends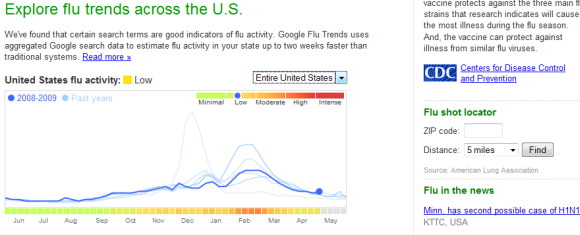 Swine Flu Map on Health Map
This is similar to Google Maps but gives you latest hits, latest alerts, health index level etc. Check out dedicated map for Swine Flu on Health Map.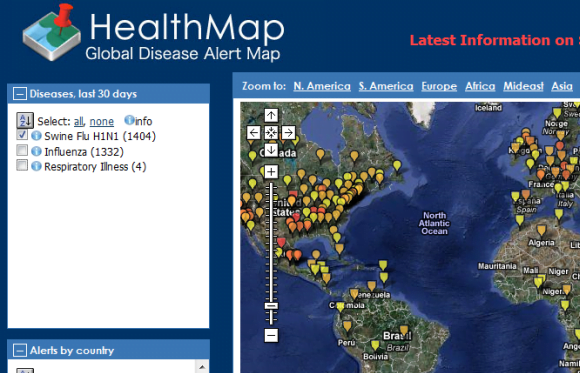 Set Google Alerts on Swine Flu :
Just click on this link to create Google alert on Swine Flu. All you will need is to setup on type and how often you need this alert.