If you are big fan of Winter Games its time to check out the Bing Map Winter Games application which lets you completely track all of them around the globe.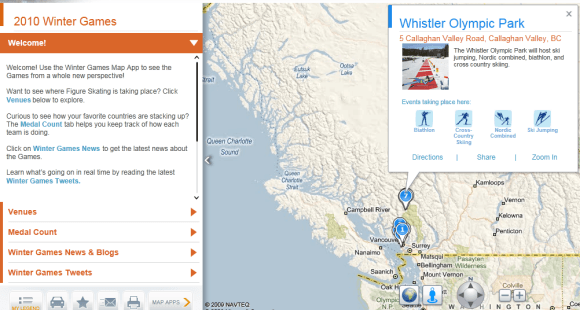 You can :
Find venues and when you click on any of them you would find details on which games are being played, information about the games etc.
Medal Count for each country.
News on Winter Maps
and Tweets so you can interact more to make it so much fun.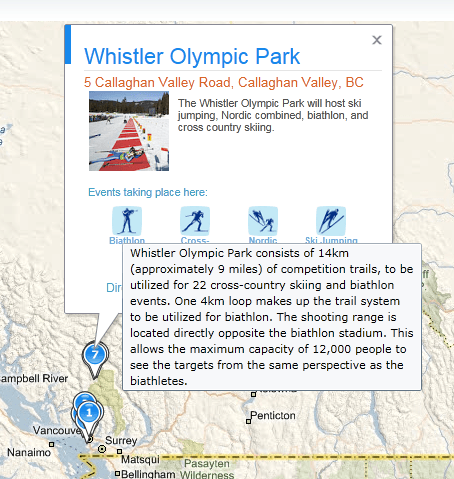 Go to Bing Maps and select Map Apps and then select winter games.