Picasa publisher is an excellent plugin if you want to transfer your pcitures in Windows Live Photo gallery to Picasa account. This is a publishing plugin and will allow you to publish your photos to your Picasa account.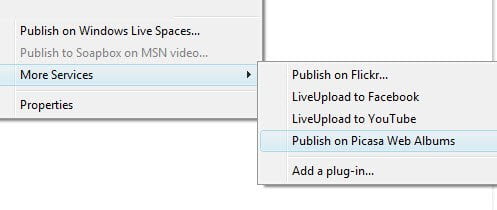 You can either create a new album while publishing or post to an existing album, the first option would be a better one. You Can later sort out to different albums from Picasa itself. Download Picasa Publisher
PS: I would suggest you to follow the Instllation Instruction  page which contains Installer one with .net 3.5 and other is normal one if you have already the framework.
Related : Check out more windows live photo gallery plugins to publish and transfer images to Flickr, You tube and facebook.