Nice Translator is an excellent online tool that allows you to get the translations to text in multiple languages in a flick. It's fast and does what it says.
You can translate to and from 34 languages, like Arabic, Bulgarian, Italian, Japanese, Catalan, Korean, Chinese, Latvian, Croatian, Lithuanian, Czech, Norwegian, Danish, Polish, Dutch, Portuguese, English, Romanian, Filipino, Russian, Finnish, Serbian, French, Slovak, German, Slovenian, Greek, Spanish, Hebrew, Swedish, Hindi, Ukrainian, Indonesian, and Vietnamese.
This tool is a straightforward and easy-to-use way to get translations in multiple languages at once; look at the animation below.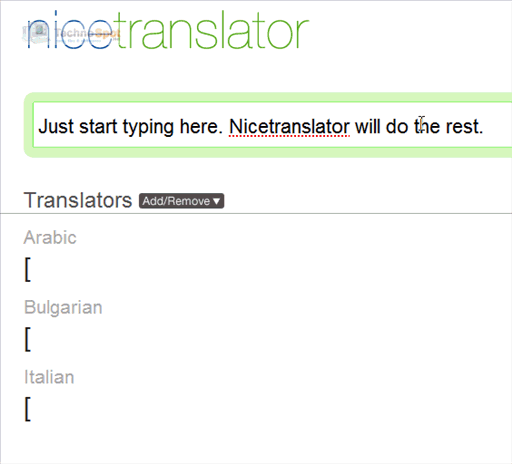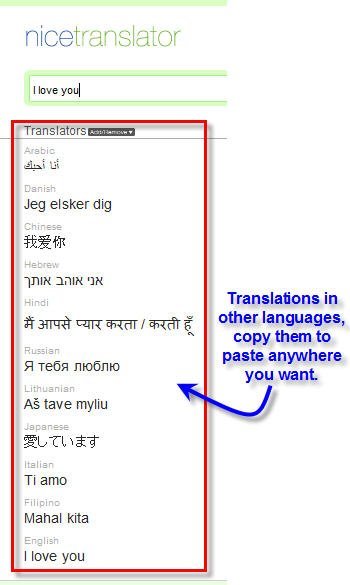 It translates the text as you type in the box and supports the paste that you can copy from anywhere and paste here to get it translated into other languages.
While you are trying to get, a text translated to another language. In case you don't know the language in which you have the text, you can still use Nice Translation with the auto detect option in the section where you specify the language of the text to be translated.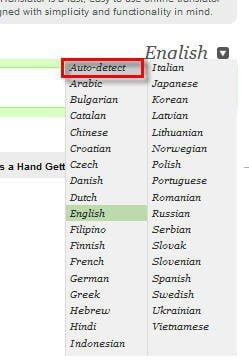 My Experience with Nice Translation –
It doesn't require any registration. Simply start translating.
Fast translates as you type.
Results are accurate, though I could only check for English to Hindi and vice versa, as I don't know any other language.
If you know other languages too, try it and share with us about the accuracy of translations. Try Nice Translator