Though most of the time we use English but at times you need to use your native language either to express yourself better with your family and close friends or you are doing translation work for one of your Office work. Either case switching windows virtual keyboard or changing the entire keyboard is not preferred.  So below are set of tools, extensions and online utilities which help you type in your native language when you want.
Microsoft Indic Language Input Tool
Being an India, I use this tool sometimes to talk to my friends and surprise them how do I type in Hindi so fast. The beauty of this tool is the integration it makes with any application running in Windows. So if you want to use it on Yahoo Messenger or Email, it can switch fast.
You use your English Keyboard and type like it sounds in that language and it will auto change in the native language.
Auto correct style suggestion which hints you list of words as combination deepening on what you type.
In case you complete one word and want to edit that, just add required word after that and you will see more suggestions.
Supported Languages : Bengali, Gujarati, Hindi, Kannada, Malayalam, Marathi, Oriya, Punjabi, Tamil and Telugu.
Available for Desktop and Web Both.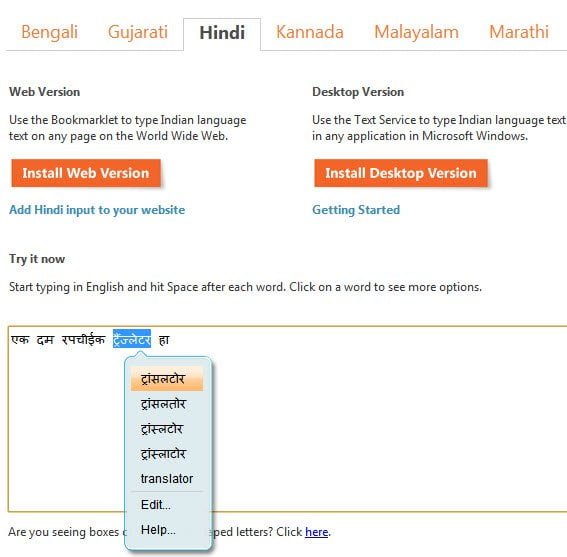 Chrome Virtual Keyboard
Going global, Chrome Virtual keyboard extension is an awesome virtual keyboard tool which lets you type in 80 international languages which appears when you hit any text box of any website. Best for Chrome Savvy Users.
Comparing to Microsoft Indic Tool, this tool does not give you suggestion but pressing the same key more than once changes to a different option which can match. Only annoying part is if you press the key more where it runs out of suggestions, it starts with next letter.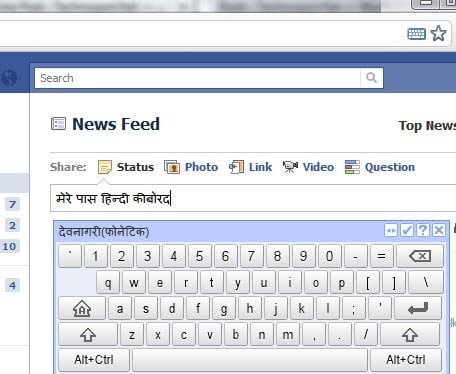 Download
Search Savvy ? You will love LiteType
LiteType is an excellent tool if you want to search in your native language and that in multiple sites like Twitter, YouTube, Google, Ebay and so on. All you need here is select the language, your search places and you are good to go.
Google Transliteration Tool
Similar to Microsoft Indic Tool, Google Provides transliteration tool in 22 different language which you can either use Online or Download on your computer to use with any application you want. The best part of this tool is it provides numeric shortcuts which speeds up selection of right word.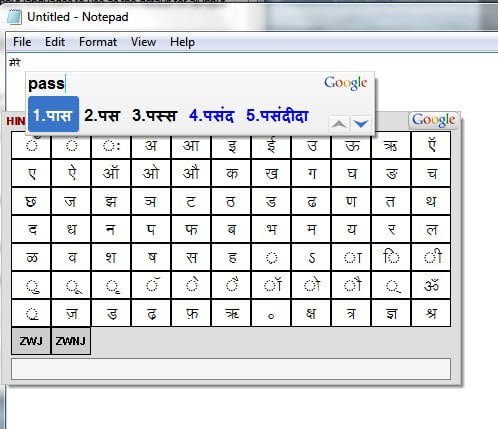 The only drawback of this tool is you will have to download separately for every language i.e. it adds a Keyboard to Windows which you can switch using the Language Selector.