One of the most common issues users face with Windows 10, and Windows 11 is the blue screen of death or blank screen error. The fact is, black screens of death are much more problematic than blue screens. Unlike the blue screen of death, which displays an error code for a user to understand and solve the problem, the black screen or blank screen errors do not, making it more difficult to find and fix the issue. This post will show you can troubleshoot the black screen of death in Windows.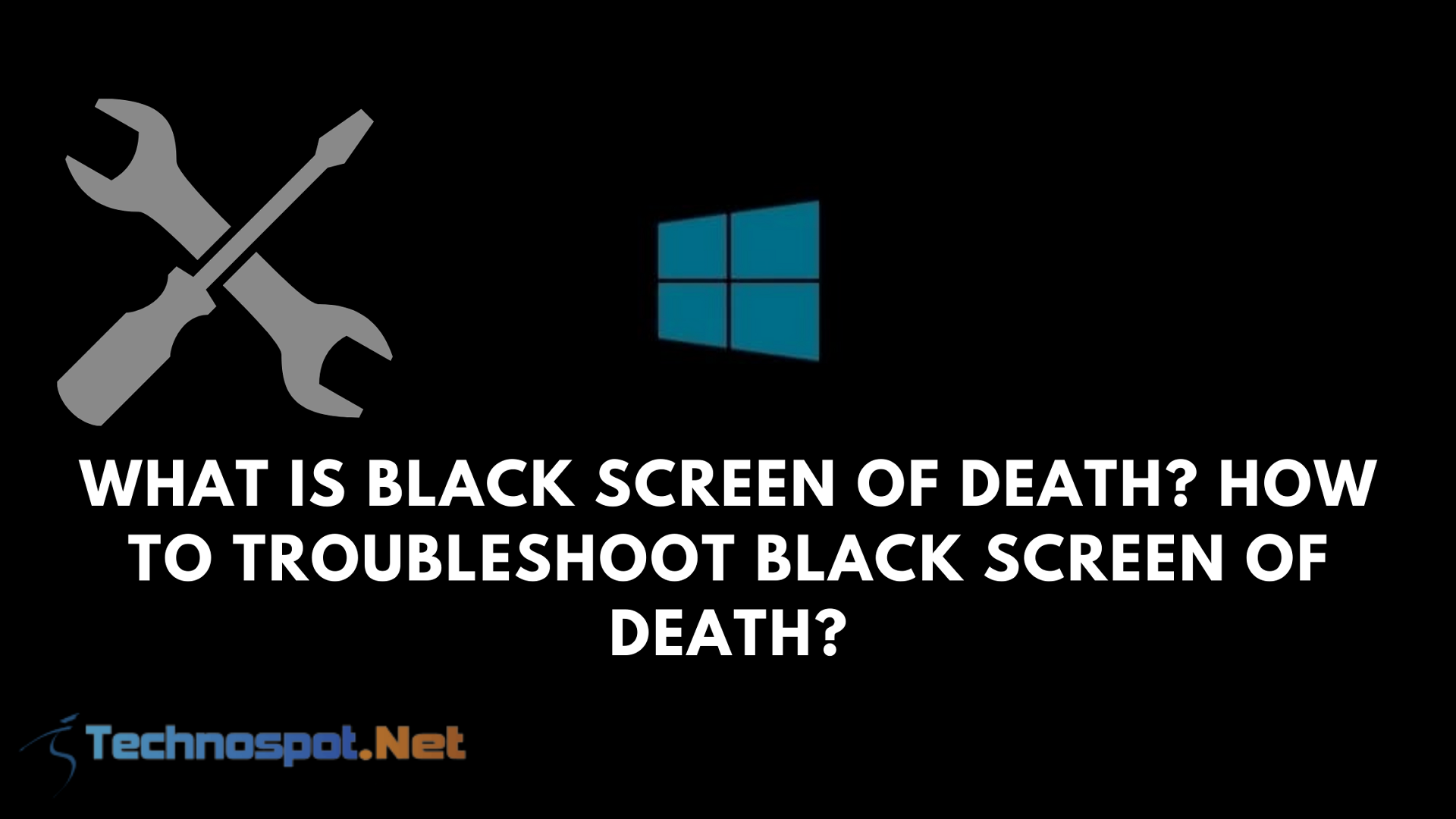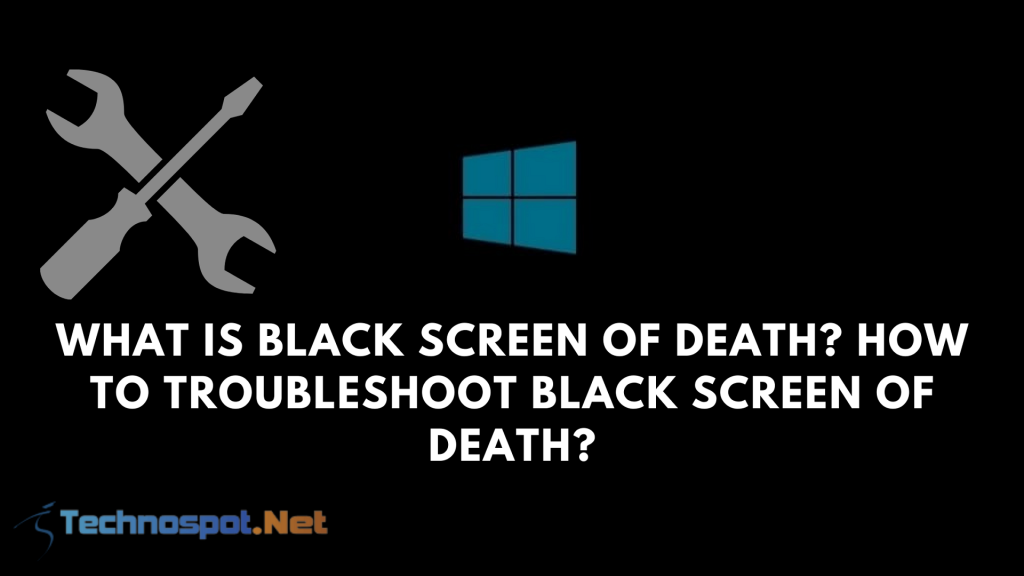 What is a Black Screen of Death?
Black Screen of Death occurs when the Windows PC stops responding because of a fatal error known as a system crash which means when the operating system reaches a state where it can no longer function safely.
Symptoms of the condition include a closed workstation with a black screen except for a flashing cursor in the upper left-hand corner. If the screen goes black without any error code appearing but a movable mouse pointer, then you have the black screen of death.
What Causes Black Screen Problem on Windows 11/10?
Various reasons can cause the black screen of death on Windows 10 and Windows 11. Some of the below-mentioned cases were caused by software or hardware issues of different kinds:
Incomplete Windows 11/10 installation: Upgrading Windows from a previous operating system is not always smooth. Hence after a successful update, you may encounter a black screen.
Software and driver errors: Graphics or driver problems, including slow startup speed, low-resolution graphics, and poor color, also causes Windows 10 black screen.
Display issues: In some systems, the display turns off automatically when we don't receive video input. It results in a black screen if we stop sending a signal for a short time.
Overheating: PCs and laptops generate heat, and you need to get rid of it to keep your system running smoothly. Due to excessive heat, the component can melt, resulting in a system shutdown or an errorless black screen.
Power supply problems: When the power goes out suddenly, your PC goes dark. Using heavy loads on your computer can result in a black screen if your power supply isn't working well.
Corrupted system files: When you try to upgrade your Windows 10 system after a forceful shutdown, you may get the black screen error due to damaged or corrupt system files.
These factors can cause Windows computers to freeze. This problem can affect either a desktop or a laptop running Windows 10 or Windows 11.
How to Troubleshoot Black Screen of Death
A black screen in Windows can occur due to several factors, including hardware, software, or a combination of both. You face the error before you sign in or after you sign in to Windows. Try out the following methods below to fix the black screen issue:
Check the external devices
Rollback Display Adapters
Disabling fast startup
Check the connections
Use system restore
Let's go through these solutions one by one.
1] Check the External Devices
Connecting external devices like peripherals or USB devices directly to the computer can lead to black screens in Windows 11/10 or black screens after updating Windows 11/10. To fix this issue, follow these simple steps given below:
Disconnect all external devices.
Restart your computer.
Plug the devices again if the black screen disappears to see which hardware component is causing this issue.
See if you fixed the issue.
2] Rollback Display Adapters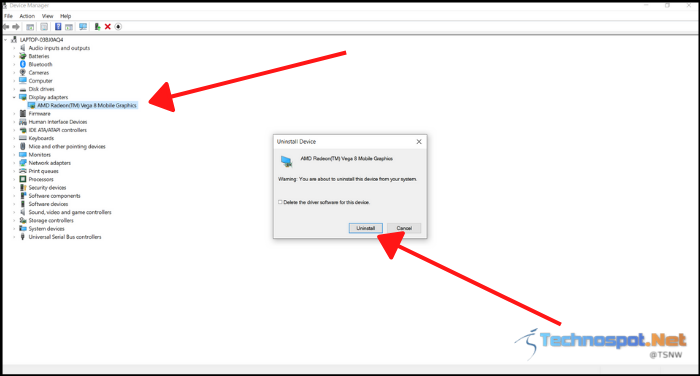 If everything is connected correctly and sits perfectly, it's possible that the newest update drivers, either for the graphic card or the display adapter, are causing issues. Follow these steps to roll back the display driver:
Start Windows 10/11 in Safe Mode

Open Run Prompt and type msconfig and press the Enter Key
Switch to Boot Section, and then check the box next to Safe boot.
Apply the changes and restart the computer.

In Safe Mode, click on Start > Open Device Manager
Expand Display Adapter
Right-click on the display device and choose Uninstall device.
Right-click this section again after uninstalling it > Select Scan for hardware changes to make it reappear for you to reinstall.
Reboot your computer to activate Windows 10. Check if the display is working correctly.
3] Disabling fast startup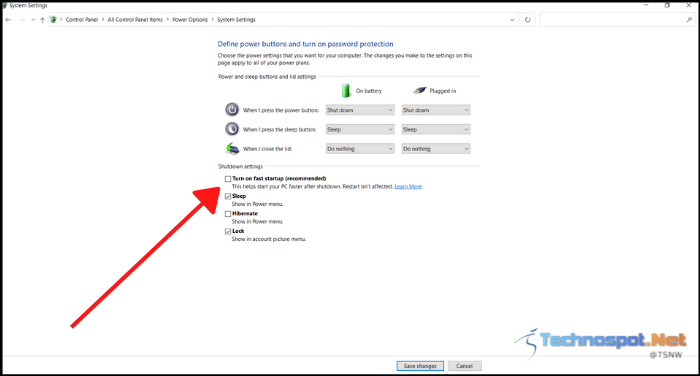 Disabling fast startups may help you fix Windows 10 black screens. Follow these steps to do so to start Windows 11/10 in Safe Mode.
Open Control Panel window > Select Power options.
On the left-hand side, select Choose what the power button does
Click Change settings that are currently unavailable.
Uncheck Turn on fast startup > Click on save changes.
Restart your computer. Check if the Windows black screen issue has gone away.
4] Check the Connections
If your computer shows a blank screen when you sign in to Windows, or if there's no visible sign that the monitor is showing anything, there may be a connection problem between your CPU and your monitor.
When this occurs, double-check the physical connection between the video signal cable ends and ensure they are properly tied together. Disconnect the video signal cable from both inputs and outputs, then reconnect it.
5] Use System Restore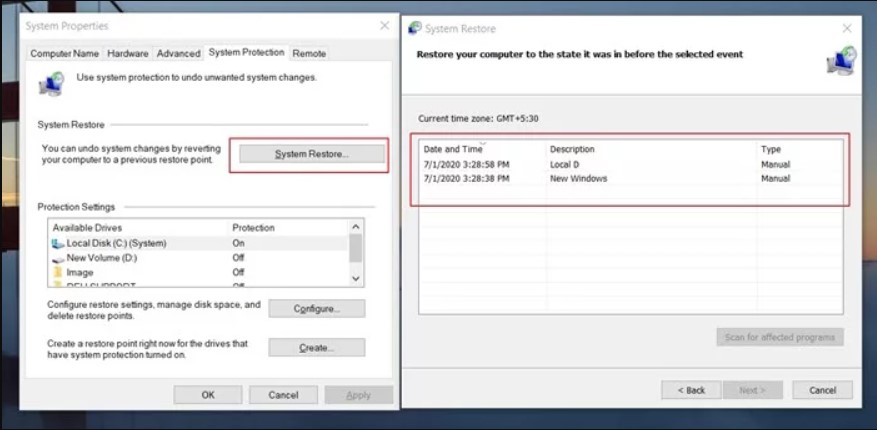 A system restore is a tool to bring back the operating system to its previous working state. It captures some of the system files and the Windows registry to create a Restore Point. It allows you to restore the system to a working state without having to reinstall Windows. If the blank screen is due to a faulty driver, performing a System Restore might fix it.
Start Windows 11/10 in Safe Mode
Search for Create System Restore and open the main result listed
Under System Restore Menu > Click on System Restore
When the new dialog box appears, select the Restore file you wish to restore > Click
Check if this solves your issue.
I hope this post will help you know what the black screen of death is and troubleshoot the black screen of death.