If the Windows Phone 7 Update is failing for you every time you tried,  Microsoft Support teams has released a Windows  Phone Support tool which will help you resolve some possible issues. As of now the tool helps you in resolving two issues :
800705B4: The timer ran out on what we were trying to do.
80180080: We couldn't update your phone because your operating system might be corrupt.
The details of steps are given here which you should follow step by step. Also make sure you have taken a backup of your phone before this.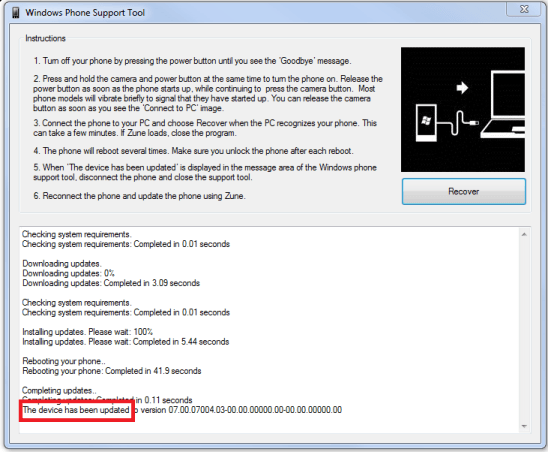 As a warning, please do not use this tool if your Phone OS is greater than version 7.0.7390.0 or higher. To find out your OS version go to Settings > About > More info. Look for the number next to "OS version".
This is actually a Fix It Kind of solution which Microsoft Windows Phone team has created for Windows Phone 7 which can resolve all these small errors. Download