If you have planned to get the low storage iPhone or iPad and always worried that you will run out of space and the only choice is to keep only favorite music, then Tunebox has an awesome solution for you. This app allows you to stream music from your Dropbox Account over WiFi or 3G and lets you listen to your songs anywhere on the move.
How Tunebox Works ?
Once you have downloaded and installed it, you will need to connect it to your Dropbox Account.
Next you need to browse the folder where you keep all your music files. So in case you have all messed up you better bring them all in one place, we recommend tags2folder  for doing this.
Once done that, Tunebox will organize all your music files so when you browse you can do it by artist, album or song.
First time it will take time to do this, so don't panic if you see something going on in your Dropbox Folder but you can very well monitor using this tool.
Next you can use the Tunebox player to listen to music and enjoy :).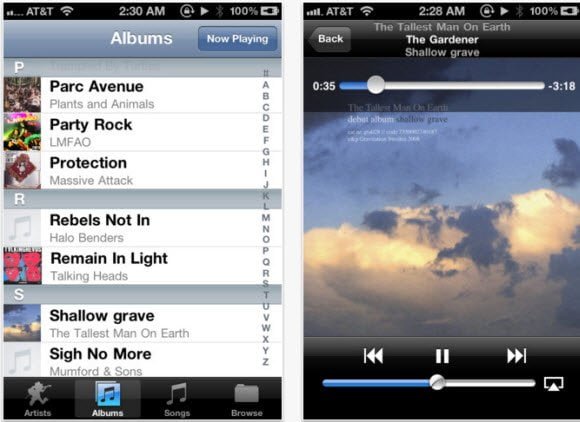 Using Tunebox you can play MP3 and M4A ( ACC ) music files. You listen to the whole album in the background. If you have any other folder from which you want to listen, you can browse folder by folder.
In case you arent able to find any song its probably you have more than 1000 MP3 or M4A file which is a limitation but then have option to find it folder which makes things easier.
This is similar to DropTunes which works over any browser, useful over desktop or even over your Safari browser on your ipad or iphone.
Even if you are aware just to let you know that this will cost you bandwidth so if you are on a limited plan with your operator make sure you know how much you are consuming because songs are always addictive.