If you had always though of secretly recording conversations with somebody so you can use it as evidence when required, iPhone / iPad users are lucky to have dropvox. This application is capable of recording while it is running in background and upload it to a Dropbox account quietly. Yes nobody will know anything about it. All you will need is to launch the app and recording will start and press the home button so it gets minimized.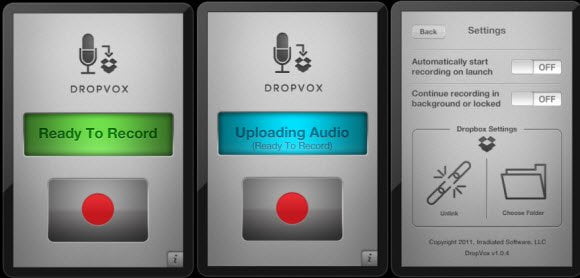 This application integrates with your Dropbox account and you can set into which folder the recordings will be saved. The file format for this is m4A which very well works on the iPhone or iPad and if you have a dropbox app installed, you can right away listen to it when you are alone.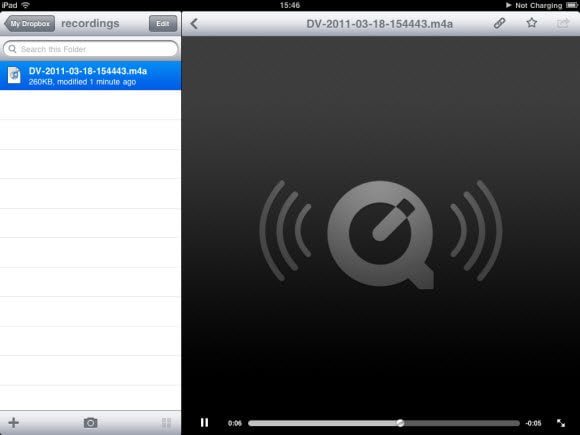 For 11 second recording the files size was 260 KB and bitrate was 187 kbps. The file name format is DV-Date-Time.
This app costs 0.99 USD which is a 50% discount offer, so if you want to grab this, this is a good time. Download from iTunes. Via One Thing Well.