SSD or Solid State drives are one of the latest technology when it comes to storing data in and out because instead of platter and moving head these drives are built on non-volatile NAND flash memory where these is no moving parts and is much faster compared to any hard disk.
However setting up an SSD is something not for regular user as you can see here. However with this SSD tweaker you can very well tweak settings with your operating system ( Windows ) and SSD.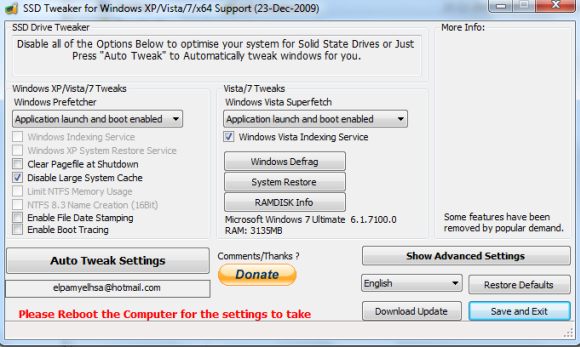 Features :
Windows Indexing Service
Clear Pagefile at shutdown
Disable large syetm cache
limit NTFS memory Usage
Enable Boot tracing
Enable File date stamping
One button Auto tweak.