Twitter has lately become popular mode of communication over the Internet, people have their own ways and requirement, and Twitter encapsulates them all, rendering a customized mode of communication.
Followers and friends keep sending updates as feeds, and to stay updated with these feeds, you need to keep refreshing the page manually.
Today I am going to talk about  a nice desktop application, Tweet Deck, which allows you to manage your feeds, post Tweets without browser log-in etc. You can minimize it to make it sit silently until the next update in the system tray.
Features of Tweet Deck –
Create groups of friends, and see their updates in one column, create as many groups as you want to keep the feeds organized.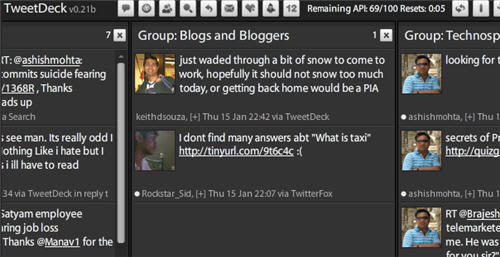 Tweet up from the Tweet Deck, use your favorite URL shortener, Type more than 140 characters using Tweet Shrink which is a replacement to Twitzer FF Plugin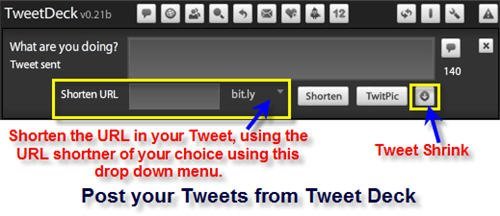 Customize almost everything, Location of Tweet window, Notification sounds, Width of Columns, Colors and Fonts, Time difference between updates etc.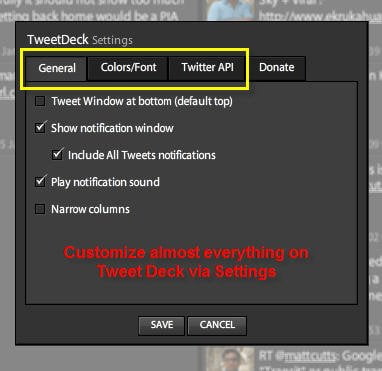 Search Twitter from the button above the Tweet Post window on top, and results opens in a new column.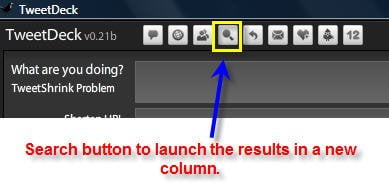 See the profile of Twitter user, in the Tweet Deck, as shown below.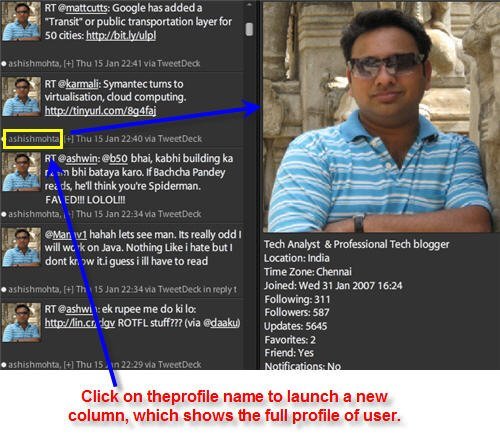 Easily search for particular Tweets using the Filter button in the bottom of every column.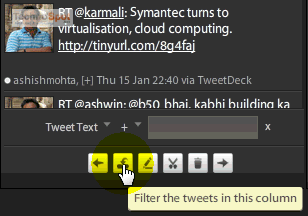 It has handful of other options to make your twittering smother, these features can be overviewed here.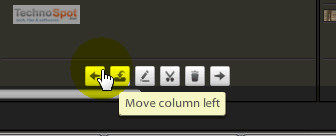 So these was probably all about Tweet Deck, it is definitely a powerful application, which brings your Twitter to your desktop as an application, rendering a very convenient mode of Twittering, it has capability of making Twitter even to a lazy person like me.
So try it and Twitter without the web browser, do share your views about Tweet Deck with us.  You can follow Me and Ashish on twitter.
Download Tweet Deck (Oh yes, looks like I missed on something, you need to install Adobe AIR before you go for Tweet Deck)