Music and Twitter is the web abode of several internet users these days, though I am seldom found on Twitter but Music always runs around me. I came across these cool add-on for Firefox, which enables you to easily post the updates to Twitter inlcuding the music you listen to.
You might be aware of Foxy Tunes, which is another cool add-on to control your media player from your browser, rendering a slash down in the act of minimizing the browser window or clicking on the media player on task bar or the tray.

Foxy Tunes is compatible with almost all the popular player and music streaming services.

Foxy Tunes also has the option using which you can set the alarm, at the specified time, it will start the playback in player, and setting the sleep timer will stop the playback automatically.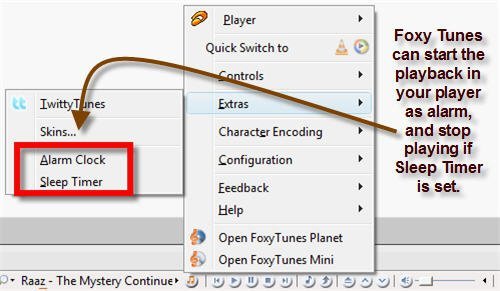 Now, these guys, the providers of Foxy Tunes also have this add-on, Twitty Tunes, which once installed after Foxy Tunes can help you post the updates on Twitter.
You just need to click on the twitter icon on the bottom left of the window, provide your Twitter username and password, you are all set to post your updates now.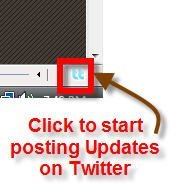 Let's have a look at the Twitty Tunes window and options –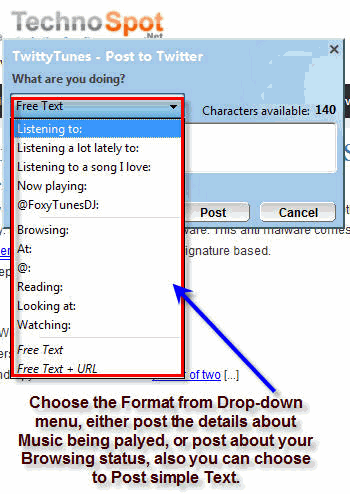 So in this way, you can post your updates, let it be the music you are listening, anything which you are reading, any video you are watching, or simply choose 'Free Text' or the 'Free Text and URL' option to post whatever you feel like.
However, if you are not interested in posting the files being played in your media player, you can disable or uninstall the Foxy Tunes, still you will be able to post manually entered updates via Twitty Tunes.
Related : Download 20 Funky Firefox Extensions you dont want to miss