Body Fitness is a free application for Android Platform devices. It can be seen as a virtual trainer, which can guide you through everything related to your fitness, right from the workout sessions to diet plans etc.
Once you have this application installed on your Android device, launch it to get the home screen for the application, which has 'Exercise Library', 'Yoga', 'Workout' and 'Cardio' as options.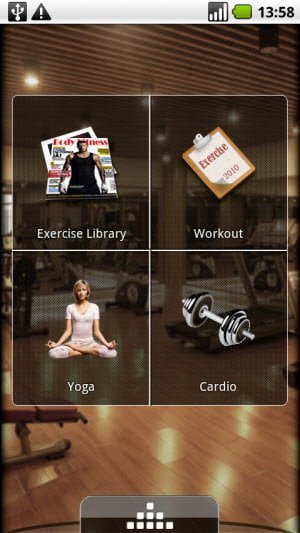 If you enter the 'Exercise Library', here you are guided on how to perform different physical exercises, you get three options, i.e. browse and learn the exercises 'By Muscle', 'By Body Part' and 'By Equipment'. Later as you go further, you finally reach to a page where the exercises are explained step wise, so that you don't end up doing them the wrong way with inappropriate positioning.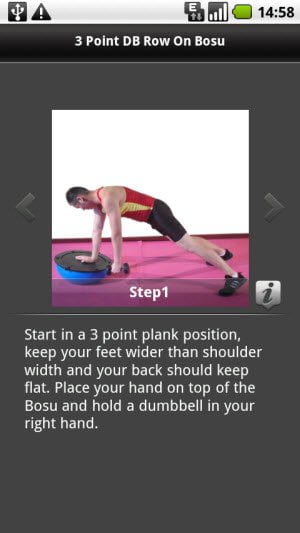 In the 'Workout' section, you can select the type of workout you are interested in. you can choose 'Full Body Workout', 'Strength and Conditioning', 'Weight Loss Workout' or 'Core Strength Workout'. For every plan, you get the set of exercises, repetition frequency, etc.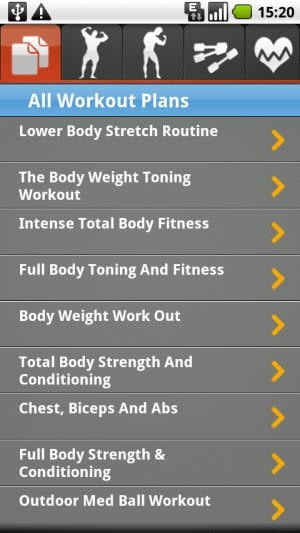 Next is 'Yoga', as the name says, it describes the yoga exercises, they are categorized in 6 categories, every category has couple of Yoga exercises, browsing further takes you to a detailed page, where the yoga postures are explained and the way to perform them is given stepwise.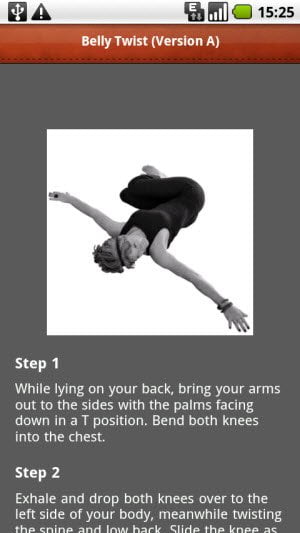 'Cardio' is a collection of detailed description of exercises falling in this category, like, 'Running', 'Swimming', 'Rowing', 'Walking', etc. Every exercise description has the information about the effectiveness, i.e. how much calories can one burn doing the particular exercise for a set span.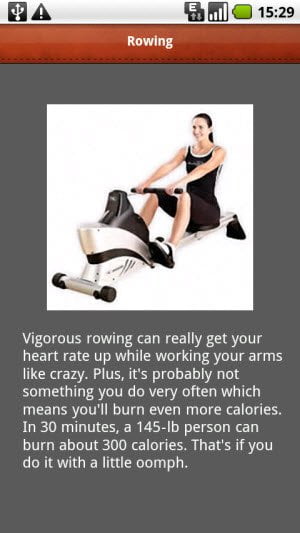 There is also a menu button on the bottom of the home screen, which has a BMI Calculator (Body Mass Index), a detailed Diet plan, and couple of other widgets.
In my opinion, Body Fitness is an awesome application for fitness freaks, if you are interested in keeping yourself fit, go ahead and get it now on your Android device, I am sure you will love it. You can search for 'Body Fitness' in the market via your phone and download it.