Ultimate is an online service with wide range of utilities like People Search, Reverse Cell Phone Search, Search by Phone ( reverse cell phone lookup ) , Yellow Pages. What attracted me was the Email Directory Service which allows you to either finding email address or find email address of any other person.
Have you ever lost an important email address?

We all have. Trying to find it is frustrating. There are six different email directories on the Internet, all with different data sources and different degrees of accuracy. The Ultimate Email Directory is a common interface to all six.
It uses Address.com, Intelius.com,Iaf.net to find the email and can also do a reverse email lookup if you don't remember any prefix suffix in email but you know the name associated with the email.
You can start doing a email address search by just adding the first name, last name . If you have an idea of city name or even the state the email search would come more accurate.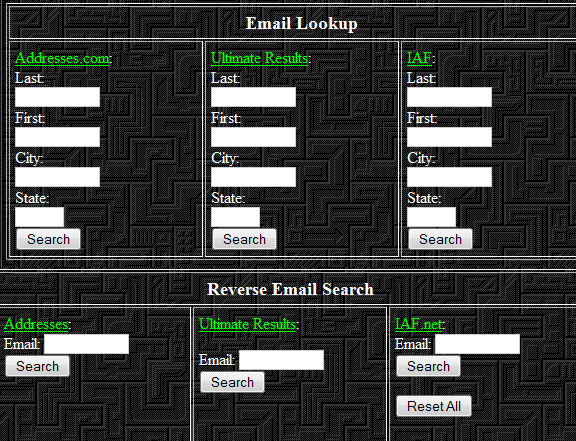 However Since this is a service built on existing ones, it would depend if you would get the information free or not.But if you really need the data and its of high importance to you go for it. Give it a spin @ Ultimate Email Directory